"Muhammadu Buhari's Statement Of Result Is A Forgery" – Jonathan Campaign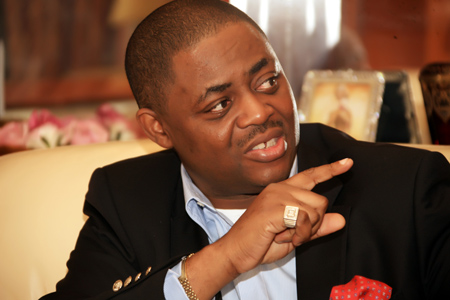 Estimated Reading Time: <1
Despite the presentation of the statement of result of the presidential candidate of the All Progressives Congress (APC), Major-General Muhammadu Buhari (rtd), by his school, the Peoples Democratic Party (PDP) Presidential Campaign Organisation has dismissed the document as a forgery.
But the principal of Buhari's alma mater, Government Collage, Katsina (formerly Provincial Secondary School, Katsina), Alhaji Isiyaku Bello Bello, has invited the ruling party to sight the original copy of the University of Cambridge/West Africa School Certificate result, if there are any lingering doubts.
Speaking on Thursday, Bello said: "We are here waiting for anybody who doubts what we have sent out."
But addressing journalists, the spokesman of PDP campaign team, Chief Femi Femi Fani-Kayode said: "The result sheet which was attributed to the Cambridge examination body is clearly a super imposition of one document on another as you will shortly see in the enlarged image of the result sheet as published.
"The column lines on the part where names are printed do not align with the blank columns while there is an introduction of extraneous lines on some other columns."
He tried to illustrate from a computer the super imposition on the photo copied result sheet (Cambridge printout) and thereafter continued: "The document contains an obvious alteration in the Mathematics column of the candidate, 'Mohamed Buhari', who was assumed to have scored an 'F' in the subject.
"This raises a very fundamental issue of validity in view of the fact that the accompanying result sheet states that 'any alteration or erasure renders this statement of results invalid'. This is the standard practice in all interpretation of documents especially academic records.
"The question we put to General Buhari and his party is whether this alteration was done by the University of Cambridge? One of the footnotes on the document purportedly issued by the University of Cambridge says 'the results of this candidate in all subjects except English Language have been carried forward from the 1960 examination.'
"The question arising from this is: When exactly did Buhari sit for all the other subjects claimed to have been passed in the Secondary School Examination?
"Our conclusion from all these is that the documents purportedly released by Government College (Pilot), Katsina, upon which the APC presidential candidate hopes to bury the doubt about his eligibility for next month's election are forged, manipulated and fraudulently procured. They are therefore untenable in fact and in law.
"We do not know who the authors and masterminds of this forgery are but whoever they are, we urge them to come forward and be identified.
"If they fail to come forward voluntarily, we hereby call on the police and other security agencies to seek them out, find them, arrest them, interrogate them and prosecute them in accordance with the laws of the land.
"We reiterate our call on General Buhari to submit himself to the police to answer charges of perjury, having lied on oath about his academic qualifications.
"This is what a man who claims to represent integrity and due process ought to do in this situation."
He termed the document an "Oluwole" forgery (local parlance for forgery), adding, "We shall identify those behind this and prosecute them."