"We Are Ready For Elections" PDP Says APC Guilty Of Hacking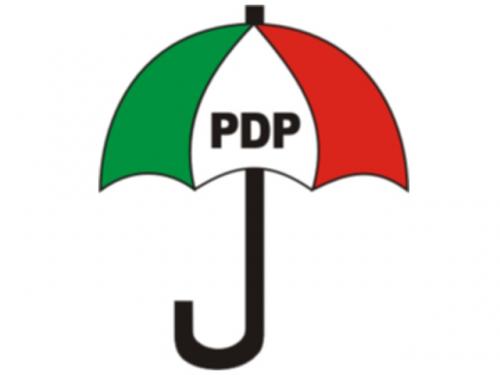 Estimated Reading Time: <1
The Peoples Democratic Party (PDP) says it is fully prepared for the 2015 general elections, observing that the support it enjoys among Nigerians from the ward to the national levels is a sure guarantee to victory.
PDP National Publicity Secretary, Olisa Metuh in a statement on Monday described APC's allegations of plots to postpone the elections as a tactics to divert attention from the findings of the State Security Services (SSS) that it has devised means to hack into INEC's data base, clone the Permanent Voter's Card and ultimately compromise the outcome of the elections.
The PDP said nothing can be more evident that the APC is not preparing to face the electorates than the frivolous and unfounded allegations and use of propaganda in an effort to hoodwink Nigerians even in the face of clear proof of culpability.
"The PDP is fully ready for the coming elections. Our leaders and members are working hard in all the nooks and crannies of the country leveraging on our existing grass roots appeal, wide-spread political structures, a track-record of performance and abiding affinity and loyalty to the people.
"We have very popular and acceptable hard working candidates which the people are anxious to vote for. Our Presidential flagbearer, President Goodluck Jonathan with verifiable achievements and commitment to national unity remains the candidate the beat.
"We have engaged on issue-based campaigns. We have effectively shown Nigerians that we can be trusted. Our amiable leader, President Jonathan has demonstrated strength of character, sincerity of purpose in his handling of state affairs and Nigerians are desirous to demonstrate their support for him come February 14.
"The PDP has successfully communicated its unique selling points and achievements to the electorates and a greater majority of Nigerians are now able to distinguish between facts and mere propaganda, which is the hallmark of the APC.
"Our advise to the APC is that instead of engaging in distortion of facts and propagating of lies and blackmail in an attempt to score cheap political point, they should explain to Nigerians their apparent involvement in efforts to undermine INEC records with a view to corrupt the electoral process.