UPN Adopts Jonathan As Presidential Candidate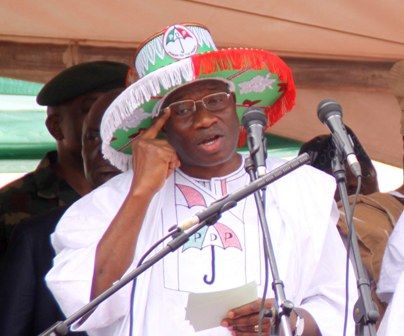 Estimated Reading Time: <1
Unity Party of Nigeria (UPN) yesterday adopted President Goodluck Jonathan as its presidential candidate for next month's presidential election.
This was made known during its national convention which was held in Lagos yesterday. The party also unveiled Chief Modupe Onitiri-Abiola, the wife of the late MKO Abiola as its governorship candidate for Lagos.
National chairman of the party, Dr Frederick Fasheun said that the UPN is a new party and needs time to take roots in all parts of the country.
According to him, "We are still a young party and that is why we are not fielding a presidential candidate. We have asked our members who we are to support. We felt their pulse and it was moving in a particular direction.
Explaining why the party threw its weight behind the PDP candidate, Fasehun said "Allowing President Jonathan to continue in office on another four-year term will allow for the maturation of his infrastrucural and socio-economic programmes, as well as guarantee continuity in development policies which a new government may likely abort."