APC's General Buhari Denies Ill-Health And Collapsing During The Calabar Rally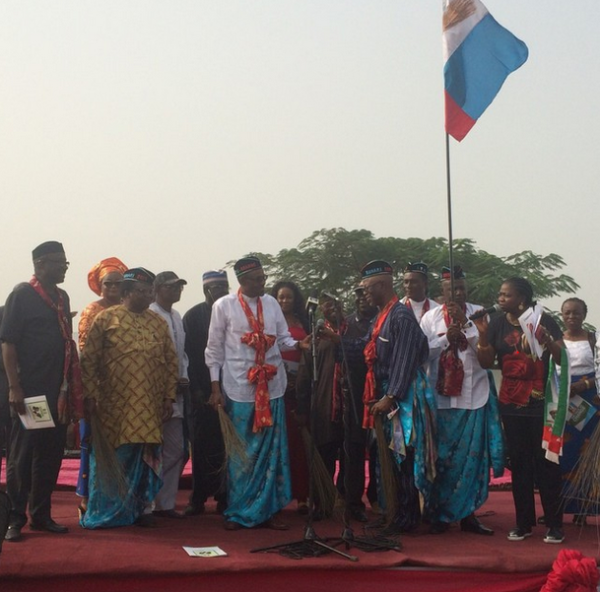 Estimated Reading Time: <1
The presidential candidate of the Nigeria's opposition party, the All Progressive Congress (APC), Gen. Muhammadu Buhari (rtf), has denied that ill-health is hindering his campaign across the South-South region in Nigeria. A campaign aide who spoke to our correspondent called the rumor making rounds as another effort by the PDP-led government to malign their candidate.
The aide who spoke to Sahara Reporters under the condition of anonymity because he was not authorized to speak on the candidate's health denied that Buhari collapsed in Calabar while addressing party faithful at a stadium. He said that what happened at the event was that the 72-year-old retired general tripped on his wrapper but quickly regained his composure and went on to address a large crowd that had gathered to hear him.
At a stop in Port Harcourt, the 72-year-old told Channels TV that he was in good health and had what it would take to manage a country as complex as Nigeria.
Health of political office holders is a matter of great interest to Nigerians after the passing away of a sitting president in 2010. President Umaru Yaradua's death from an ill-health that was existing before he ran for office caused a political crisis that upended his party's rotational formula. Some analysts believe that the current crisis threatening the political fortunes of the ruling People's Democratic Party, PDP, stems from that incident.