2 Charlie Hebdo Suspects Killed, Hostage Freed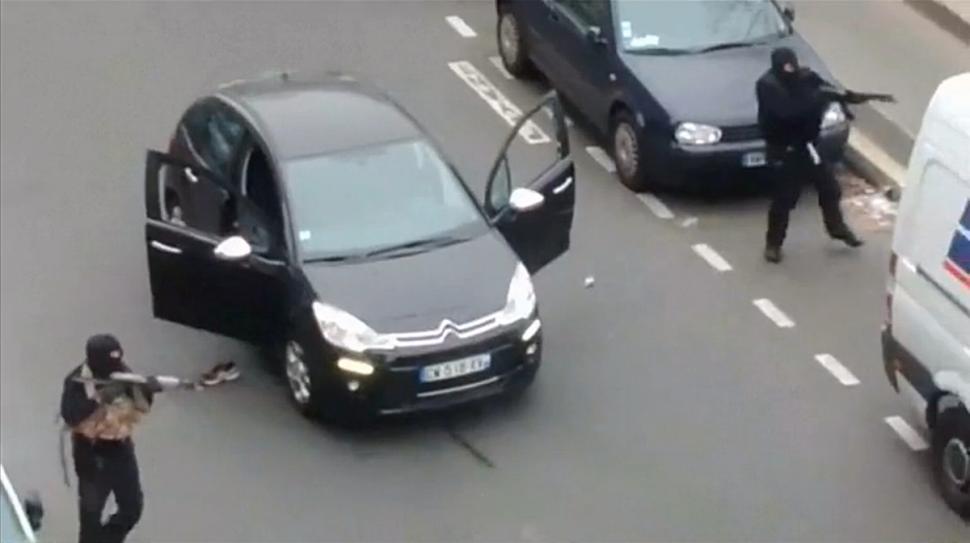 Estimated Reading Time: <1
Two al-Qaida-linked brothers suspected of slaying 12 people at a Paris newspaper came out with guns blazing Friday, prompting an assault on the printing plant where they had been hold up with a hostage, a French police official said. They were killed and their hostage was freed, authorities said.
Another gunman who took at least five hostages Friday afternoon at a kosher grocery in Paris also died in a nearly simultaneous raid there, said Gael Fabiano of the UNSA police union, reports Associated Press.
Moments later, several people were seen being led out of the Porte de Vincennes grocery store but security forces could still be seen moving around. It was not clear exactly how many hostages had been at the store or how many were freed.
France has been high alert since the country's worst terror attack in decades — the massacre Wednesday in Paris at the satirical newspaper Charlie Hebdo that left 12 people dead.
Two groups of terrorists had seized hostages at separate locations around the French capital Friday, facing off against thousands of French security forces as the city shut down a famed Jewish neighborhood and scrambled to protect residents and tourists from further attacks.