BBC Forced To Apologize Over Rita Ora's Outfit To The One Show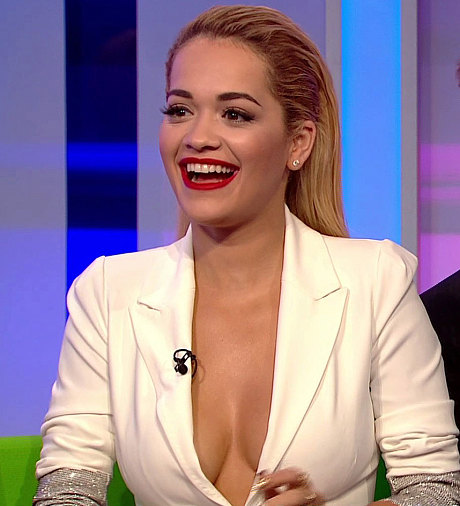 Estimated Reading Time: <1
British singer, Rita Ora was the guest on an early evening British programme, The One Show on Monday. She was there to promote the popular talent show, The Voice as one of the judges for this year's edition. Her outfit to the show was a blazer with a low neckline which revealed her cleavages and this appeared distasteful to more than 400 viewers who lodged complains about what they believe is an innapropriate outfit for an early evening show.
Those complains led the British Broadcasting Corporation to issue an apology through the hosts of the show, Matt Baker and Alex Jones who wrote the following on their Facebook page:
"We're sorry to those of you who were offended by Rita Ora's choice of outfit on yesterday's show.

"If we had been consulted on it we would have requested she wore something more suitable for 7pm."
While some felt irritated by her choice of outfit, others leapt to her defence on social media.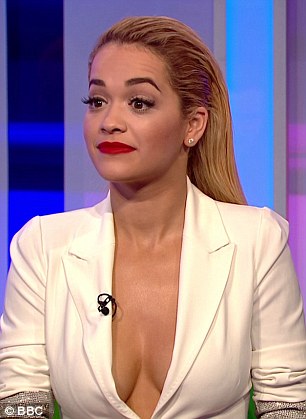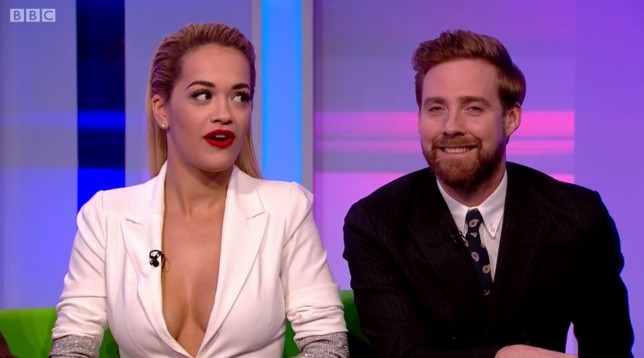 Photo Credit: BBC