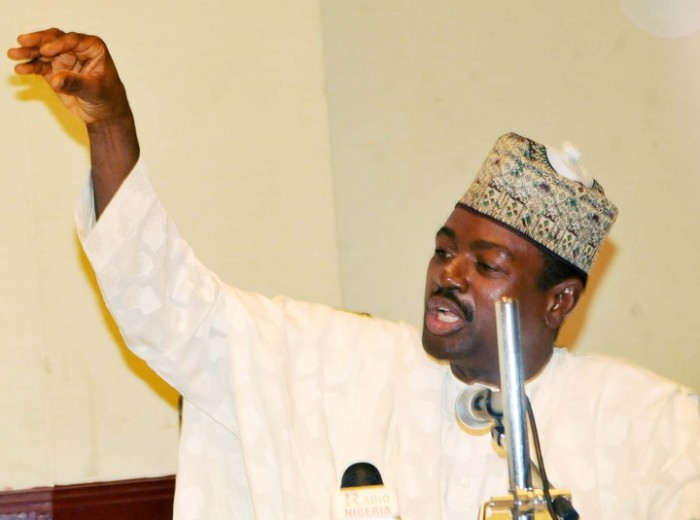 The last is yet to be heard of Labaran Maku, the immediate past Minister of Information over the governorship ambition he seems to want at all cost with the failed attempts  to secure a tickets from Labour Party and the All Progressives Grand Alliance.
In what can be described as confusion, Maku makes a U-tum yesterday, as he said that his ambition to contest in the 2015 governorship election in Nasarawa State is intact.
The former minister said this while delivering his New Year message at St. Williams Cathedral, Lafia, said in spite of what happened recently at the Peoples Democratic Party, PDP, primary election, he was still moving on with his ambition to contest in the 2015 governorship election.
He disclosed that the Appeal Panel had yet to respond to the petition he submitted to it on the outcome of the state's governorship primaries conducted by the PDP.
"I want to assure my supporters that no amount of conspiracy by a few people will stop me from contesting the 2015 general elections," he said.
He advised the electorate not to vote for candidates on religious or ethnic basis, but to choose those with dispositions to tackle the challenges confronting the state.
Maku who had called the PDP a fraudulent political party purchased the APGA ticket and was knocked out of the race after Labour Party denied him a ticket to run … For more on that story read here…
Within a week, the loud former information Minister has moved from PDP to Labour and APGA and now PDP…