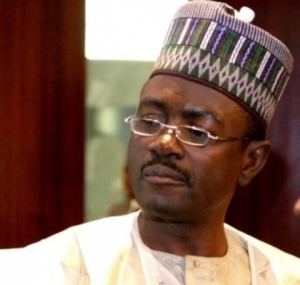 Former minister of information Labaran Maku has again failed in his bid to secure the governorship ticket of the All Progressives Grand Alliance (APGA) to run for governor of Nasarawa State, after the holder of the ticket declared his resolve to run for the office.
Maku had led a delegation of his supporters for discussions with APGA governorship candidate, Matthew Umbugaku, at the latter's office in Abuja, on the feasibility of Umbugaku handing over the party's governorship ticket to Maku in the forthcoming general elections.
However, in yesterday's deliberations, the APGA flag bearer was said to have stated his intention to run for the office, insisting that he was not ready to relinquish his slot.
Maku who has battled to secure a party ticket at all cost after losing out of the the Peoples Democratic Party (PDP) primary, gave the PDP one week to correct anomalies in the party's governorship primary in the state, describing the outcome as fraudulent.
Maku who was before now a loud supporter of President Goodluck Jonathan's administration had lambasted the Opposition political parties during his tenure as Information minister for criticising Jonathan. Since then, Maku has reportedly been seeking an alternative political platform to fulfil his ambition to govern his state, after resigning from President Goodluck Jonathan's cabinet.
Leadership reports that Umbugaku's spokesman, Mannix Ebhota, told reporters that the APGA candidate was ready to kick-start campaigns on januarry 5, starting with sensitisation tour of communities and towns throughout the state. On his boss' chances of winning, he noted that Umbugaku had a lot of developmental programmes which will be unveiled during the campaign, saying he is the best candidate for the state's top job.
Umbugaku is credited with establishing APGA in the state and was elected unopposed in the party's governorship primary on December 9, 2014, while Maku lost the governorship ticket of his former party, the Peoples Democratic Party (PDP), coming in second place.