Jonathan In Minna To Get Ibrahim Badamosi Babangida's Endorsement For 2015 Re-election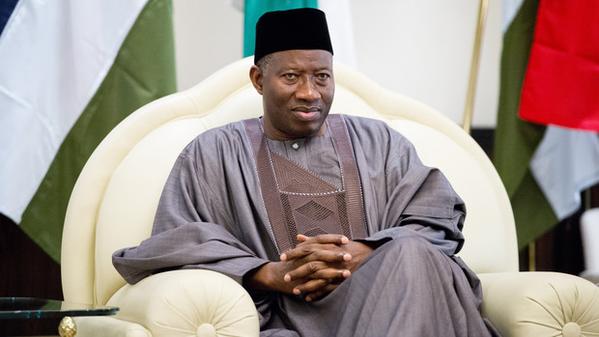 Estimated Reading Time: <1
By Zenith Oduah
Nigeria's President Goodluck Jonathan is currently in Minna, the Niger state capital to pay a private visit to former military President, General Ibrahim Badamasi Babangida in his country home.
A Presidency Source tells NewsWireNGR that the Former Head of state who has been away for a while due to his health condition is meeting the President to endorse his candidacy ahead of next year's general elections.
Jonathan who has faced strong criticisms from Former President Olusegun Obasanjo will no doubt be needing the endorsement of a known political henchman within the hierarchy of the power brokers, the source declared.
Reports say roads leading to the Uphill residence of the former Head of State have been sealed off from vehicular movement while a detachment of armed military men, Police and Department of State Security officials have since 7am been stationed in strategic positions within and around the area.
IBB our source added will be addressing a press conference to inform Nigerians why Jonathan's candidacy should be supported by all.
Although Olusegun Obasanjo is yet to endorse the candidacy of any aspirant for the forth coming elections, one thing is however clear that Goodluck Jonathan isn't getting his endorsement especially with the release of his recent book "My Watch"; where he slammed the President.
Source who doesn't want his name mentioned when asked by our correspondent over the phone why IBB opts for Jonathan's candidacy against GMB.
Here's what he said, "Do you think General Babangida will ever endorse the Candidacy of Muhammadu Buhari? Never in his life time will that happen".
Our source however didn't want to speak much about the closed door meeting going on in Minna but stated, "Journalist you people should wait for IBB's press conference, that way you will find out about what transpired". He concluded.
Incumbent President Goodluck Jonathan of  Southern Nigeria and of the ruling People's Democratic Party, PDP will be challenging a strong Northern candidate, General Muhammadu Buhari of the All Progressives Congress, APC.