'La Liga Is Not The Best Competition', Mourinho Counters Bale's Claim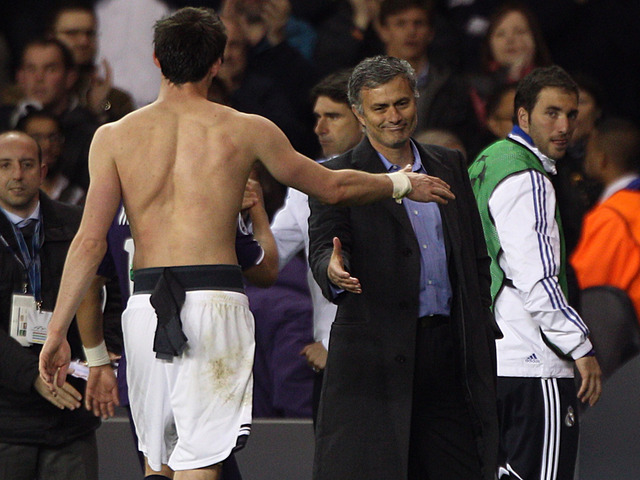 Real Madrid's Welsh attacker, Gareth Bale recently claimed he plays for the best club in the world's best league and it seems that statement has not gone down well with many including Chelsea manager, Jose Mourinho.
The Portuguese coach while reacting to the statement argued that the La Liga where he has worked before when he coached Real Madrid is definitely not the best league in the world. He was however quick to note that Real Madrid might be the best club in the world but the La Liga is not.
Speaking to BT sports, here's what the charismatic coach said:
"(He said that) because he's there".

"You have to accept what Gareth says, but I was also there.

"I won La Liga, I lost La Liga, but I [also] won La Liga, and I know clearly the differences between La Liga and the Premier League.

"To go to matches knowing that you are going to win for sure is not the best thing. In Spain everybody knows that two teams are top of the world. A third team like Atletico is doing wonderfully well and they won last year, which is not normal.

"But after that there is a huge competitive difference and that's why the record is 100 points, 126 goals. In England, 100 points and 126 goals is impossible. If someone reaches 100 points and scores 126 goals, it's not the best competition for sure, they can be the best team, but not the best competition."