Ahead Of 2015 Elections, @Chude Jideonwo @DebolaLagos Other Founding Members Resign From @EiENigeria Board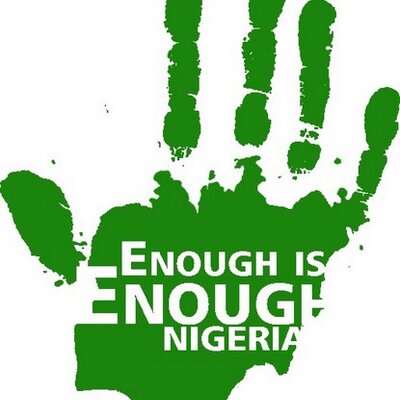 Estimated Reading Time: <1
Four of the founding Board members of EiE Nigeria have resigned from the Board, a statement issued by the Civil Group and made available to NewsireNGR Tuesday reads.
They are Executive Director of Paradigm Initiative Nigeria (PIN), 'Gbenga Sesan; Founding Partner of Red Media Africa, Adebola Williams; Executive Director of The Future Project, Chude Jideonwo and journalist Cheta Nwanze.
Read complete statement below..
"Started in 2010 and formally incorporated in 2012, EiE is Nigeria's leading coalition of individuals and organisations focused on good governance and public accountability. It was the product of the historic youth-led protests in Abuja in March 2010 and in Lagos in April 2010, demanding that the National Assembly follow the rule of law and make Mr Goodluck Jonathan the substantive President while raising concerns around fuel scarcity, killings in Jos and the comatose state of the power sector.
"Summarising his transition from non-partisan advocacy to partisan activities, 'Gbenga Sesan said in his resignation letter to the Board: "In 2011, we decided to work as a non-partisan organisation because of the need for a neutral organisation that can call any of the players in our governance space to order without the accusation of bias. It was a wise decision and … I respect the decision of the organisation to remain non-partisan. Nigeria needs an institution like EiE Nigeria and I wish the organisation more strength as it fulfills an all important role of working for good governance in Nigeria. Due to what is nothing short of the 'fierce urgency of now' …. I will complete and be involved in projects to convince others not to reward failure and incompetence during the 2015 general elections."
"EiE's outgoing Board Chair, Adebola Williams , said, "The past four years have been an amazing ride, the historic things young people have done through EiE Nigeria have changed the way we see our country and the way we engage it for good. It was a difficult decision to make but I have decided it is time to pursue nation-building imperatives outside of EiE, mostly for active involvement in political campaigns for candidates I feel very strong about and this directly conflicts with my role at EiE. I continue to root for the change that this very important project must drive, and its sterling Executive Director, 'Yemi Adamolekun continues to have our goodwill and our deepest best wishes."
"Cheta Nwanze added: "The times call for big decisions, and some big risks, and we hope we can continue our work with EiE in the future, but this is important for many to do at this time. Nigeria demands it."
"In his letter to the Board, Chude Jideonwo said, "It [is] terribly confusing for me at this time to make this decision, and it makes me deeply concerned for if I, and others, are truly doing the right thing, for our country, and for our peers. For me, these aren't exciting times for our country. These are deeply troubling times. Still, I truly hope that in our life time we can build that country that I have never seen, but I desperately want. It might not be now. But, warts and all, what kind of lives will we live if we don't do the least that we can?"
"In her response, 'Yemi Adamolekun said, "As EiE slows down for the holiday season in preparation for a busy 2 months of 4 voter education awareness concerts and 6 debates in Lagos, Imo, Kaduna, Rivers, Taraba, Plateau and a Presidential Debate in Abuja, losing the contributions of 'Gbenga, Adebola, Cheta & Chude is a huge blow. However, as we continue to encourage young Nigerians to get involved as active citizens – advocates and active members within political parties – to build the Nigeria of our dreams, we can only wish them the very best."
"The resignations were made in the past week and all were with immediate effect.
"Their exit follows the resignation of Amara Nwankpa in 2012 for personal reasons and Scott Igbene in 2013 to explore elective office.
"Alkasim Abdulkadir will serve as Acting Board Chair until the Board's next meeting in Q1 2015."
###
EnoughisEnough Nigeria (www.eienigeria.org) is a coalition of individuals and organizations committed to instituting a culture of good governance and public accountability in Nigeria through advocacy, activism and the mobilization of the youth population as responsible citizens.  The coalition includes The Future Project; Paradigm Initiative Nigeria (PIN); Education as a Vaccine (EVA); Kudirat Initiative for Democracy (KIND); LYNX Nigeria, Budgit, RISE Networks; Chocolate City Group and EME.
EiE Nigeria created the RSVP (Register|Select|Vote|Protect) Campaign to leverage technology, especially social media to mobilize significant participation from citizens in the 18-35 age bloc in the 2011 elections and beyond.