Dwindling Oil Prices: Nigerian States' Economies On The Verge Of Total Collapse – Governor Aliyu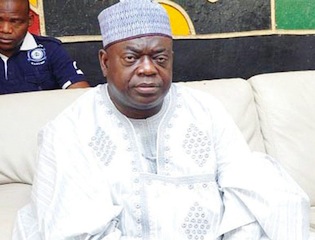 Estimated Reading Time: <1
The slide in prices of crude oil, the Nigeria's major source of revenue has continued to rattle policy makers in the country.
The situation is even worsened by decline in oil production due to frequent shut-ins and shut-down of trunklines at various oil terminals, which also contributed to the drop in revenue.
Governor Babangida Aliyu of Niger State has warned that if the decline in the price of crude oil in the global market continues for another three months, states' economies will collapse.
The governor on Monday in Minna during the inauguration of the Niger State chapter executives of the Quintessential Business Women Association, explained that even now some states could no longer pay workers' salaries.
Aliyu, who is also the Chairman of the Northern States Governors' Forum, said that at the moment the income of the states from the Federation Account had reduced by between 25 per cent and 50 per cent.
This, he said, was an indication that the problem might lead to a stage where most states would not be able to pay salaries and perform their statutory responsibilities.
That is why there has been a steady call for the diversification of the economy to make it become productive once more.
He emphasised the need for the country to look inwards and diversify its economy by encouraging Nigerians to go into farming and exploration of solid minerals.
"We need to expose ourselves to what is going on globally and take action that will reduce the present pains being suffered by the people," the governor said.
Aliyu said his administration would continue to create conducive environment for the private sector to operate.
He added that the state government had also been encouraging women to be part of the diversification of the state economy especially with the establishment of Shea butter producing factories in each of the senatorial districts of the state.
The governor noted that there was a ready market for Shea butter being produced in the state, both locally and internationally and advised that women should take full advantage of the opportunity to better their standard of living.
On the occasion, Aliyu announced a donation of five hectares of land on which the association's secretariat and a factory would be built. The governor also donated N5m to the association.