APC Narrows Search For Buhari's Running Mate To South West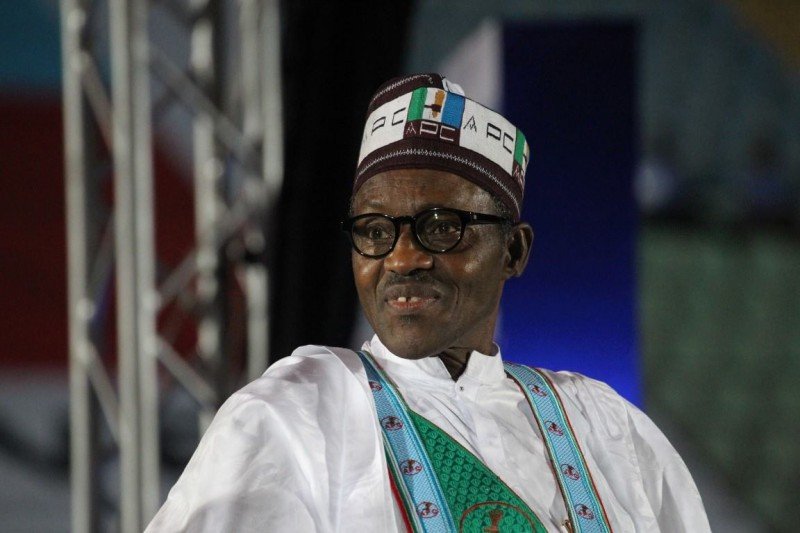 Estimated Reading Time: <1
All Progressives Congress, APC, has resolved to confine its search for a vice presidential candidate for the 2015 election to the country's South West.
Mr. Buhari, from the North West, defeated four other contenders Thursday to emerge APC's presidential candidate, set to challenge President Goodluck Jonathan of the Peoples Democratic Party, PDP, in February.
The former military ruler's running mate is expected to come from southern Nigeria- one among South West, South East, and South South.
The All Progressives Congress is considering the list of three nominees by its presidential candidate for the 2015 elections, Gen. Buhari (retd.) The party is to select one of the three names as the running mate of the general.
A source said the candidate had already given notice to the party that he would submit three names of party loyalists he would like to work with. The source said, "In choosing the three names, he considered three things: Religious balancing, votes or what we call electoral value and he will also consider the personality of the individual.
Though the slot before the close of business yesterday had been zoned to the South-West, Buhari gave the name of a governor who has so far provided finances for his campaign, Rivers Rotimi Amaechi, Lagos state, Babatunde Fashola and Professor Yemi Osibajo.
Officials believe that while the South East and South South regions supported Mr. Buhari by voting for him, significant portions of those votes were also shared with other candidates, including former Vice President Atiku Abubakar, Governors Rabiu Kwankwaso of Kano and Rochas Okorocha of Imo State.
A source quoted to have said, "The governors elected on APC platform are insisting that it must come from among them, but Buhari had told them that he agrees but that the names he would submit to the party would contain at least the name of one of them but that the party would ultimately decide. "Those in the South-East want one of their own. Their argument is that doing so will strengthen the party in the region."
Parties have up to December 18 to submit names of their candidates to the Independent National Electoral Commission, INEC.
Mr. Buhari got 3,430, to beat the other candidates, who also included publisher, Sam Nda-Isaiah.
Atiku got 954 votes, Kwankwaso: 974, Rochas Okorocha: 624 and Mr. Nda Isaiah: 10 votes.
Among the major contenders to the vice presidential ticket are Yemi Osibanjo, a professor of Law, who was the Attorney General and Commissioner for Justice in Lagos state under Governor Tinubu.
The immediate past governor of Ekiti state, who also chaired the National Convention Planning Committee of the primary, Kayode Fayemi, is also under consideration.