'Apart From Changing To A Dinner Suit, General Buhari, Has Not Changed The Tired Ideas'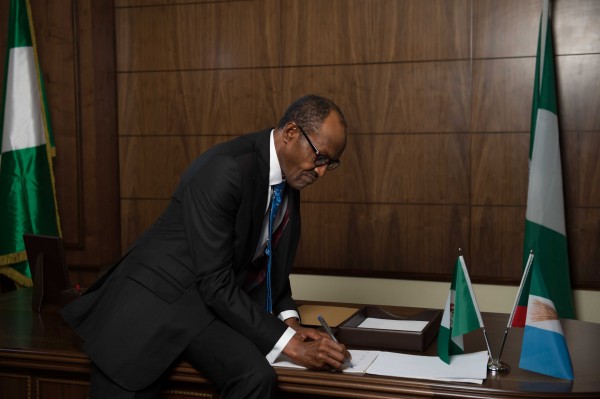 Estimated Reading Time: <1
The Peoples Democratic Party (PDP) has welcomed the emergence of former Military Head of State, General Muhammadu Buhari as the Presidential flagbearer of Bola Tinubu's All Progressives Congress (APC) in the 2015 general elections.
The Party says, "This will be the fourth time General Buhari will be contesting in the presidential elections. On each of the three previous occasions, he failed to articulate a vision of the future that was acceptable to Nigerians."
Olisa Metuh in a statement said, on each" occasion his brand of politics was rejected across Nigeria. Apart from changing to a dinner suit, General Buhari, has not changed the tired ideas and provocative utterances that Nigerians rejected in previous elections."
The party says it hopes that this time round, General Buhari will conduct a campaign that is issue based and devoid of ethno-religious sentiments.
"We are convinced that the Peoples Democratic Party (PDP) remains the only truly National Political Party in Nigeria, a platform on which all Nigerians can pursue their legitimate aspirations." statement reads.
"We also believe that despite the distractions, President Goodluck Jonathan has a genuine record of accomplishments on which to run and deserves a second term. President Jonathan's re-election will guarantee Unity and Stability for Nigerians. His second term will also deliver prosperity to Nigerians."
Finally, in the words of our own President "The choice before Nigerians in the coming election is simple: A choice between going forward or going backwards; between the new ways and the old ways; between freedom and repression; between a record of visible achievements and beneficial reforms – and desperate power-seekers with empty promises."