Rivers 2015: Dakuku Peterside Extends Olive Branch To Aggrieved Senator Magnus Abe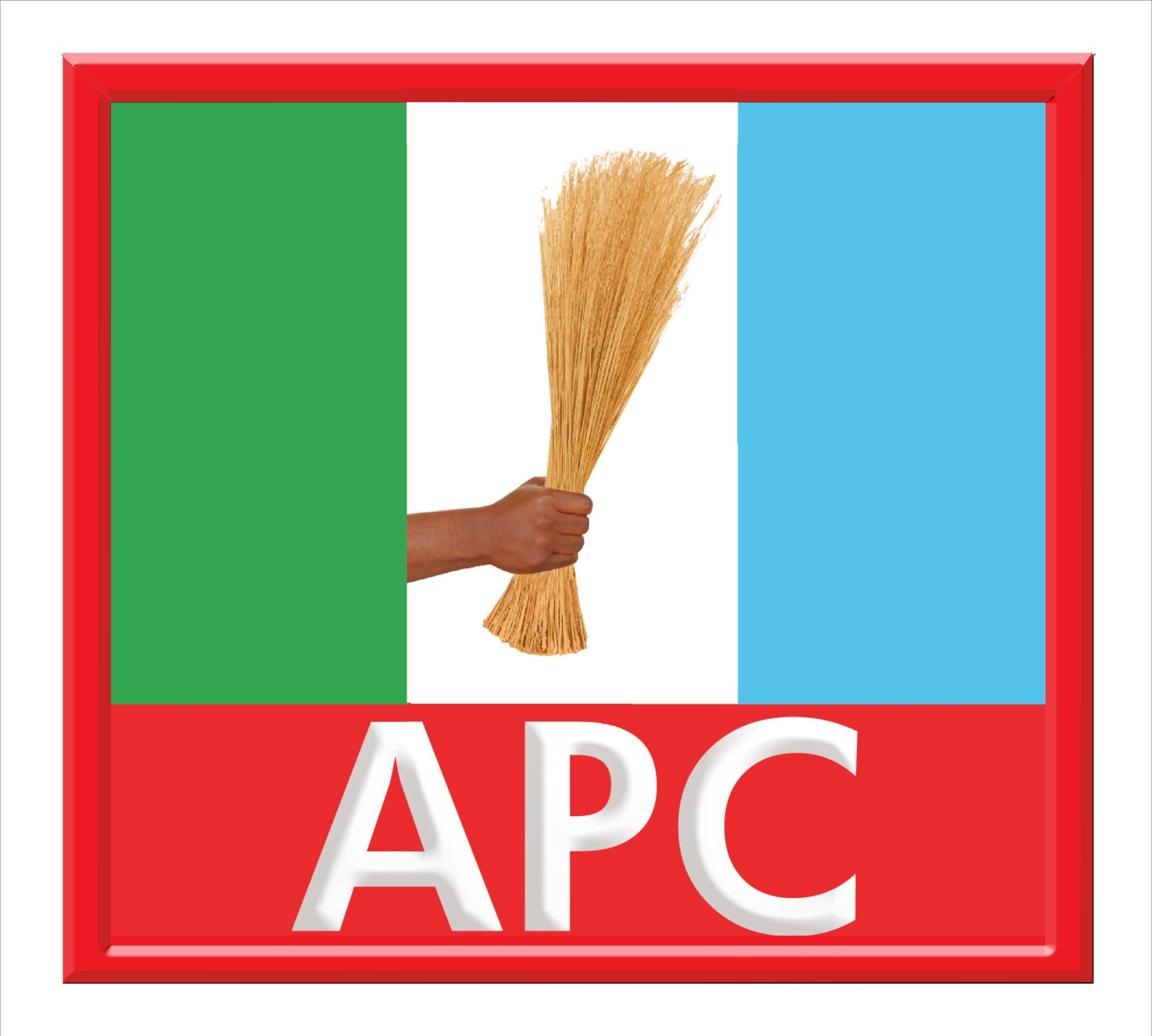 All Progressives Congress (APC) Consensus Governorship Candidate for the 2015 election in Rivers State, Hon. Dr. Chief Dakuku Adol Peterside, has sent the olive branch to other aspirants for the position, assuring that he will carry them along in his plans and activities.
Peterside in a statement issued on Saturday by Rivers APC Chairman, Dr. Davies Ibiamu Ikanya, specifically singled out Senator Magnus Abe, whom he referred to as his brother whom he holds in high esteem.
Peterside said: "I am grateful to God, to our Leader, Governor Chibuike Rotimi Amaechi and to our great party APC for finding me worthy to be tipped as consensus candidate ahead of our forthcoming state primary election. I am humbled by their choice of me and wish to assure that I will at all times do my best to justify their confidence in me.
"Those who are trying to sow seeds of discord between me and my elder brother, Distinguished Senator Magnus Abe, have already failed. Distinguished Senator Abe is not only my friend and elder brother but has also been my close ally in most of the strategic planning we have done in the Amaechi political family, so it is given that he will be at the centre of our march to the Brick House. I have visited and had brotherly discussions with him. Together we will shame our detractors and claim that which God has destined us to be."
Giving a peep into his plan for Rivers State, Peterside said: "We bring a roadmap of wealth for Rivers State anchored on a legacy and foundation of prosperity laid by our Leader, Governor Chibuike Amaechi. We all know Governor Amaechi's legacies in education, health, agriculture and other areas. He has built world-class schools and hospitals in every nook and cranny of the state. His health centres can match any standard hospital found anywhere in the world. In a couple of days, we shall be unveiling our campaign plans and programmes. This is a RIVERS PROJECT. It is not about APC. We invite everybody to come on board, join us to move Rivers State to the next level.
"Rivers people's support for me is overwhelming. I really appreciate the outpouring of love. I thank all Rivers people. I will not disappoint you. APC members rely on God and I will continue to rely on God. I do not depend on my strength or ability. I will ensure unity in Rivers State. All Rivers people will have roles to play in my administration, when elected as governor by God's grace. Our doors will be wide open."
Reacting to the protest against his nomination by some youths said to be from Ogoniland, Dakuku Peterside said: "I heard that some 150 young men and women were at the Government House, Port Harcourt, three days ago. Ogoni people love me and are very hospitable. I grew up in Ogoni, where I spent over ten years. I still have many childhood friends from Ogoni. The protesters are not Ogoni, but people from other political parties, who want to cause confusion. The opposition parties sponsored the 150 youths to protest. It is nothing to worry about. I was at the forefront of Ogoni struggle in 1990, when the Ogoni Bill of Rights (OBR) was put in place.
"Ogoni people are peace-loving and not violent. It was when I was Rivers Commissioner for Works that most of the roads in Bori (traditional headquarters of Ogoniland) were tarred. I will continue to protect Ogoni interests. Distinguished Senator Magnus Abe is my brother and friend and we have had useful discussions. APC in Rivers State cannot be in reverse gear. We will place emphasis on equity, justice and fairness. We will ensure inclusive government. Everybody will be carried along. I am an Ijaw, but I will be the governor of Rivers State. We can together build a greater Rivers State."
Throwing light on how Peterside emerged as Consensus Candidate, State Party Chairman Ikanya said: "Rivers State APC was divinely set up to address three principal injustices visited on some sections of Rivers State. One of them is addressing the unjust situation of the Riverine areas of the state not occupying the seat of power since 1999, after the eight years of Dr. Peter Odili and the eight years of the incumbent Governor, Rt. Hon. Chibuike Rotimi Amaechi – all from the upland section of the state. The second injustice is that of the Ogoni, a key tribe of the state, not producing a Governor, Deputy Governor or Speaker of the State House of Assembly since the creation of the State as far back as 1970. The last injustice is that of the South-East Senatorial Zone not producing the Governor since the creation of the state; Rivers East having produced Dr. Odili while Rivers West produced Governor Amaechi, leaving the South-East in the cooler all these years.
"Addressing these three major issues at the same time was a hectic task for the leadership of Rivers State APC and being a human organisation, it will be too much of a demand to achieve these three major goals at the same time. Therefore, in the wisdom of the party leadership they achieved two of the three goals by conceding power to the South-East Senatorial Zone and also resolved to shift power from the upland to the riverine area of the state. This zone presented four great leaders in the persons of Most Distinguished Senator Magnus Abe, who is representing the zone in the upper chambers of the National Assembly, Engr Tele Ikuru, the Deputy Governor of Rivers State, Hon. Dr. Dakuku Peterside and Barr. George Feyi, Secretary to the Rivers State Government, among other great leaders. Any of them so chosen will still defeat whatever any other party may present in the 2015 elections but in a every given contest, one person must emerge and when the party decided to address the riverine issue Hon. Dr. Chief Dakuku Adol Peterside from the Riverine area of Opobo/Nkoro LGAs, member of the Federal House of Representatives and Chairman of the Committee who is a symbol of unity of both the Ogoni people and both the riverine and upland sections of the state, becomes the general acceptance to fly the flag of APC in the 2015 gubernatorial election of Rivers State."
According to Ikanya, "This explanations becomes imperative particularly for those outside Rivers State so that they may not be deceived by the mischievous PDP in Rivers State that wants to continue with the injustice meted to the South-East Senatorial Zone and the riverine areas of the state by plotting to truncate the divine mission of the APC by imposing Chief Barr. Nyseom Wike from Ikwerre tribe that prodcued the incumbent Governor, Rt. Hon Chibuike Amaechi, to fly the flag of PDP come 2015. If Wike succeeds, that will make the upland section of the state to govern the state for 24 years, thus effectively excluding both the South-East and the riverine areas of the state from governance of the state. This, to us in APC, is the highest injustice to can mete to a fellow partner in the growth and progress of our dear state. This is the mission and goal of the struggle and battle for the soul of Rivers State come 2015."
Ikanya commended and congratulated the leadership of APC in Rivers for settling for a personality widely accepted by all the sections of the state described as a symbol of unity, visionary, egalitarian and most importantly patriotic whose love for Rivers State and her people is infectious. He described Dakuku Peterside as a man who has earned a reputation as a charismatic and disciplined leader; creative and hardworking, a broad-minded fellow with strategic insights. The State Party Chairman said of Peterside: "He brings integrity, compassion, pro-poor perspective and intellectual dimension to bear in tackling tough national issues. His loyalty to friendship and bridge-building skills are remarkable. Respected as one of the most result-oriented, meticulous, consistent, trustworthy and God-fearing political leaders, in all public offices he has held he has brought innovation to bear and made remarkable impact that has endeared him to his fellow compatriots. He is a role model and mentor to several young persons, who look up to him for inspiration. He has at various times turned down at least fourteen chieftaincy titles, several honourary doctorate degrees and awards rather believing in the people as a reason for service.
"In the House he serves as chairman of the strategic Petroleum Resources (Downstream) Committee that oversees the management of the key driver of Nigeria's economy (Petroleum Industry). Dakuku Peterside also serves in the most important House committees of Anti-corruption, National Ethics and Values; Drugs, Narcotics and Financial Crimes; Co-operation and Integration in Africa, Electoral Matters; Industry; Communications and Works. He is a well known champion of reform and strengthening of institutions as key to unlocking development potentials.
"Besides, this great son of Rivers State is an international resource person on oil and gas matters and a leading leadership/management scholar and speaker in leading conferences around the world. He is a respected authority on corporate political strategy and Business-Govt interaction in Nigeria. We are proud to recommend him to the great people of Rivers State as their next governor after the departure of the goal-oriented Rt. Hon. Chibuike Amaechi in 2015."
Ikanya expressed shock over the interest demonstrated by the PDP bigwigs since the announcement of Dakuku Peterside as the party's consensus candidate. He said that the way PDP was rattled by Peterside's emergence simply shows that his choice is the best for the state. He advised PDP to throw in the towel I good enough time to avoid being disgraced during the 2015 gubernatorial poll.
The Party Chairman condemned the few youths sponsored by PDP that gathered at the Government House to protest the choice of Peterside to fly the flag of APC. "I am further shocked by the conduct of the few youths sponsored by PDP who gathered at the Government House to protest the choice of Peterside to fly the flag of APC who is not a member of their sinking PDP," he stated. He commended Senator Abe for disassociating himself from the misguided youths.
The Party Chairman explained that not minding the choice of Dakuku Peterside, "it is important to re-emphasise that the primaries of the APC in Rivers State will hold as planned and all processes will be duly and diligently adhered to. The APC will continue to uphold and abide by the hallowed principle of internal party democracy and will not depart from it." Ikanya said the clarification had become necessary so as to "properly situate what has happened to prevent avoidable misreporting by the media and not to play into the hands of detractors and mischief-makers."