Tunde Leye: Austerity, What Is Good For The People Is Good For The Government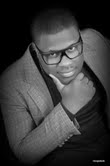 Estimated Reading Time: <1
I am one of those who have kept track of the oil prices as well as fall in global demand for our oil for a couple of months now. The reality has set in now. After a desperate battle to shore up the Naira, the CBN is finally left with no choice but to allow the Naira fall against the dollar. We are now at around the 175Naira to a dollar mark, away from the 160 to 165 range we started the year with. And as it looks, the Naira will keep falling. The minister of finance has already told Nigerians to expect some tough times and drastic measures from the government. Nowhere do we expect to see her words crystalize more clearly than in the budget for 2015.
The Nigerian budget has always been skewed in an anomalous manner considering that we are a 3rd world developing economy. Only 22% of our 2014 budget (1.1 Trillion Naira) of 4.9Trillion Naira for example was devoted to capital expenditure. Another 5% is devoted to the SURE-P programme, so we can add this to the capex and say 26% of our total 2014 budget is to be deployed to the things we need to grow our economy.
So, here's a breakdown of 2014 Figures against the initial proposal made for 2015 and then the adjustments that have been made now that it is clear that we are headed for a period of reduced revenue from our oil.
| | | | |
| --- | --- | --- | --- |
| Category | 2014 | 2015 Initial Proposal | 2015 Adjusted for Falling Oil Prices |
| Recurrent | 2.43 Trillion | 2.62 Trillion | 2.62 Trillion |
| Capex | 1.1 Trillion | 1.43 Trillion | 1.2 Trillion |
| Debt Servicing | 712 Billion | 749 Billion | 749 Billion |
| Sure-P | 268 Billion | 259 Billion | 184.8 Billion |
| Kerosene Subsidy | N/A | 250 Billion | 156 Billion |
| Petrol Subsidy | 971.1 Billion | 971 Billion | 458 Billion |
So between the initial proposal for 2015 and the new one, where were the cuts made? Cuts were made in the Capex to the tune of 230Billion. In what I call the capex supplement, the Sure-P budget, about 74.2Billion was cut off. As expected, the subsidy bill was virtually halved, coming down to 614Bilion from 1.2Trillion (combining Kerosene and Petrol subsidies). In order words, all the categories of expenditure that are development inducing, infrastructure building and will contribute to growth have experienced cuts. This is understandable. Oil prices have dropped 30% so far and hence we need to cut our coats according to our cloth.
For the next item, debt servicing, that has stayed the same. When we compare with 2014 figures, we see an increase. However, as a responsible country, we must service our debts, hence I do not see how cuts can be made with these. We should maybe have reduced our various borrowings as it became evident we would get less revenue than projected. But austerity should not affect servicing existing debts.
The final item is where we need to take the government to task. Between the proposed recurrent expenditure for 2015, and the adjusted expenditure proposed, there are no cuts. Recurrent expenditure is what government uses to run itself and its bureaucracy (the civil service). Hence the government expects every other area of Nigerian life to take a hit from the austerity adjustments. But when it comes to itself, ZERO cuts are made. The government does not need to make any sacrifices. In fact, when we take the 2014 figures into cognizance, recurrent expenditure has actually increased by 190Billion, compared to capital expenditure which has grown by on 25Billion when we factor in SURE-P.
So in our year of austerity, our Presidency, Governors, National and State Assemblies with their overbloated remunerations, parastatals, ministries and all other government agencies will get more money to run themselves, a greater percentage of the budget than in previous years (in which we complained they were getting too much already). In fact, our dear state governors are agitating for the Federal Government to share 2Billion Dollars or 348Billion Naira using current exchange rates to them. Their reasons are that because of falling oil prices, they will be unable to pay salaries of government workers and meet contract obligations. This reminds me of how Babangida's government enjoyed luxuries spending IMF loans whilst insisting that Nigerians adopt self-sufficiency and austerity during the Structural Adjustment Program era. We have a government and civil service, at all levels, which is used to enjoying free largesse from oil revenues, devoid of any hard thinking. And it is the last thing they are willing to let go. When a government demands austerity in the face of the kind of national economic emergency that we face, charity must begin from home, otherwise they are at best unserious and at worst insincere.
_______________
Article written by Tunde Leye
Disclaimer
It is the policy of NewsWireNGR not to endorse or oppose any opinion expressed by a User or Content provided by a User, Contributor, or other independent party.
Opinion pieces and contributions are the opinions of the writers only and do not represent the opinions of NewsWireNGR.