Boko Haram Takes Over Chibok, Hometown Of Abducted Nigerian Schoolgirls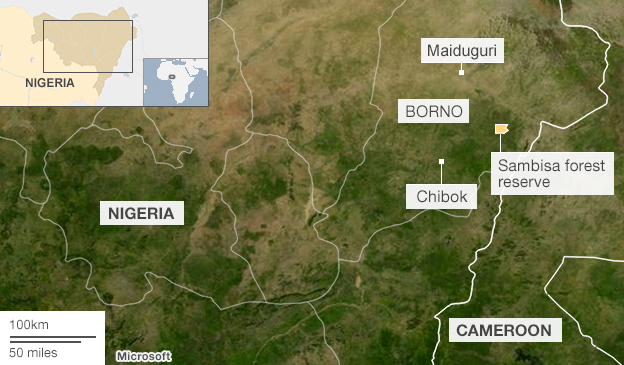 Militant group Boko Haram has taken over Chibok, Nigeria, a town in the northeast area of the country, according to the AFP. Chibok has a history with Boko Haram where the Islamists group kidnapped 276 schoolgirls from the town earlier this year.
Enoch Mark, a local pastor, told AFP, "Chibok was taken by Boko Haram. They are in control." Both Mark and Borno State Sen. Ali Ndume confirmed Boko Haram attacked Chibok at 4 p.m. local time on Thursday. Residents have been attempting to leave. The AFP noted Boko Haram has been "destroying communications masts."
Though the militants arrived about 24 hours ago, news of the occupation was delayed. "There is no telephone service now in Chibok, which is why it took time before the reports reached me," Ndume told AFP. The telephone towers were destroyed using rocket propelled grenades.
Boko Haram reached a cease-fire with the Nigerian military in October, promising to return the kidnapped girls, but shortly thereafter claimed this deal had never been made.
Abubakar Shekau, leader of the group, released a video detailing the fate of the girls in early November. "Don't you know the over 200 Chibok schoolgirls have converted to Islam? They have now memorized two chapters of the Quran," he said. Boko Haram claims the girls have been married off and are "in their marital homes."
"They came in and engaged soldiers and vigilantes in a gunfight," explained a resident. "No one can say what the situation is in the town in terms of destruction to property."