Tahir Sherrif: Nigeria's Northeast In A Shakespearean Dilemma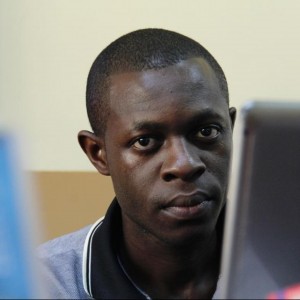 Few have lived in this world without a similarity to Hamlets 'sling of arrows' to his endless description of lifes 'heart-aches', 'sea of troubles' or 'thousand natural shocks'. These have become huddles of everyday living. But for Nigerians in the boiling north-east region, the question 'to be', or 'not to be' may transcend Shakespearean dilemma.
'To be, or not to be?' is the famous quote from Shakespeare's Hamlet. It bases itself around the human condition and draws into question; Why do we struggle with life if we know inevitably we are going to die?
With the growing crisis levels being faced by residents of Borno, Yobe, and Adamawa; hundreds of thousands of Nigerians who have had their world torn apart by an over 5years insurgency 'to live' may as well be 'not to live' where life and death is less than a blink away.
To live, in Nigeria's northeast, one has to anticipate endless migration from hot spot to hot spot. One can see their familes beheaded, see their friends blown to cinders, see their homes burnt and their beliefs translated into a meaningless tirade of violence. To live in the northeast is to be prey to religious militants and murderous soldiers seeking revenge over the loss of their comrade. To live in the north, is to live in a country that is perpetually at war.
In Shakespeare's book, Hamlet develops his argument by thinking whether it is more noble to just endure and suffer life and be passive in the face of this sadness and suffering or to actively look to end that suffering, however, what makes Hamlet pause is the thought of what might happen in the afterlife. The arguments were for and against suicide in the case of Hamlet, not suicide-bombing which perhaps may be seen as a combination of Hamlets desire to kill his father's killer(who his mother rushed to marry) or kill himself in the face of his powerlessness against life's circumstances. For Hamlet, suicide bombing was not an option. For Hamlet, the question of what may lie after death remained unanswered. But this is not the same in the case of residents in Boko Harams territory. Fathers and sons constantly being molested and laughed at by insurgents over their governments inability to provide them security, add that with the all famous phrase of '72 virgins patiently waiting' and what you get will undo Hamlets dilemma.
In a post by a friend Saratu Abiola on Facebook over the recent attacks, she hints at how even an attitude has been created for the northern dilemma.
For many "peaceful" years, the average northerner has been "minstrelized" as a violent, religiously over-zealous savage who hates women, education and all things modern. No suprise, then that the killing of their children elicits lukewarm response and will continue to elicit a lukwarm response at best. A nationwide reaction to the mass killings in the northeastern part of Nigeria would be based on the premise of shock. On some level, what is going on in the northeast is exactly what a large cross-section of Nigeria believe the north is all about.
Although not from those parts, she captures completely the attitude that has kept the region in conflict and the people in turmoil. This is a region plagued by a five year insurgency, and prior to that had been undergoing extreme levels of poverty, illiteracy, unemployment and a general low quality of living. As though these factors were not enough, the people of this region are now faced with deaths by the hour.
Banks have shut down and relocated, markets have been bombed, government institutions have been attacked, religious scholars executed, universities have been raided; at a girls school in Chibok over two hundred girls were kindapped and quite recently a bomb went off at secondary school in Yobe during a morning assembly. This is what has become daily living for those who reside in Nigeria's northeast.
As the northeast remains in endless anticipation over how the government plans to provide a lasting solution, its residents are in an endless dilemma. If Nigeria wakes up tomorrow to hear that some of the girls kidnapped had joined the insurgents to carry out a suicide attack, will it come as a suprise? No it wont. Not for me. Not after more than two hundred days. Not after some parents have lost their lives mourning over their loved ones, and definately not with the current attitude of the Nigerian government towards their plight, an attitude of neglect, forgetfulness, and a complete lack of empathy.
The question of whether or not to live, for those in the northeast, will perhaps reach a point where among their options will include to pledge their allegiance and cast their lots with the insurgents as they slowly swallow chunks of land mass.
________________________________
Article written by Tahir Sherrif, in-house freelance reporter with NewsWireNGR in Abuja
Disclaimer
It is the policy of NewsWireNGR not to endorse or oppose any opinion expressed by a User or Content provided by a User, Contributor, or other independent party.
Opinion pieces and contributions are the opinions of the writers only and do not represent the opinions of NewsWireNGR