Ugwanyi Anointed To Succeed Governor Chime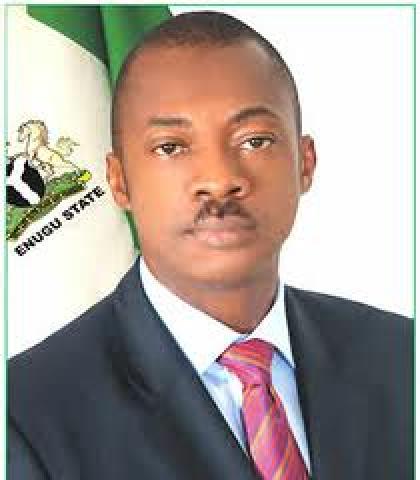 Enugu state Governor Sullivan Chime is believed to have chosen Hon Ifeanyi Ugwanyi as the one to succeed him as Governor in 2015.
Hon Ifeanyi Ugwanyi the member representing Igbo Eze North /Udenu Federal Constituency in the House of Representatives was said to have been chosen at a meeting presided by Chime in Enugu last night.
A Source revealed that at the meeting, that Chime moved the motion for the adoption of Ugwuanyi to succeed him in office.
His motion was seconded by Chief Goodsmark Ugwu prompting the party state Chairman of the PDP, Chief Vita Abba to throw his weight behind the governors position.  According to the source, Chief Abba said, " having served the party for several years. I will align myself with the position of the governor and am stepping down for Mr. Ugwuanyi."
However, the source further revealed that there were strident dissenting voices at the meeting as other aspirants described the governor's unilateral imposition of a candidate on the party as dictatorial as it would breed indiscipline.
The latest development could however, further widen the crack within the party though the governor was said to have instructed Mr. Ugwuanyi to embark on a reconciliation tour with other aggrieved members from Enugu-North senatorial district were the party governorship ticket was zoned to.