Jason Derulo Confirms Break Up With Jordin Sparks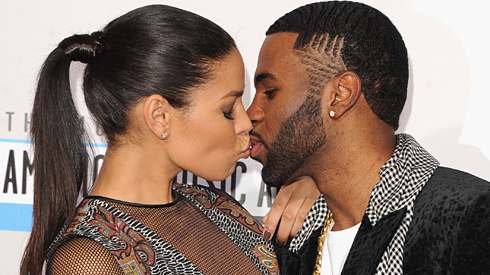 What started like a rumor on Thursday morning was confirmed in the afternoon by Jason Derulo.
Yes, Derulo and Jordin Sparks have broken up after dating each other for about three years. Derulo revealed his break up with fellow singer, Jordin  during an interview with KDWB in Minneapolis.
He however noted that the breakup was mutual and there was no animosity between both of them.
'Everything is cool man. It's not a bad situation, it's not one of those kinds of things,' he said
25-year-old Jason and 24-year old Jordin were last seen together having a PDA at the MTV Video Music Awards in Los Angeles on August 24.
What's happening to the power couples in the entertainment world?