Mourinho: Fabregas Is Vital Because Of His Versatility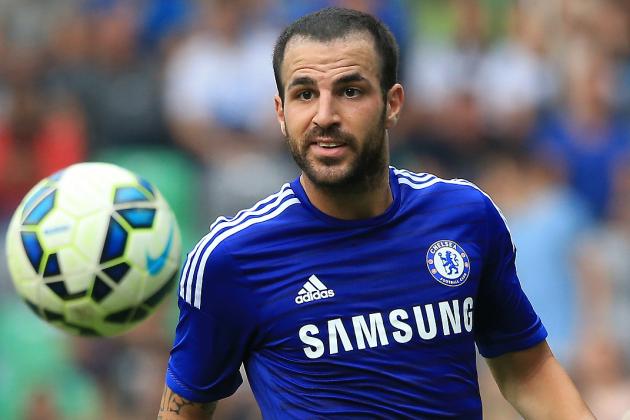 League leaders, Chelsea face premier league champions, Manchester City later today (Sunday). The Blues manager, Jose Mourinho while speaking ahead of  the match had words of praise for his in-form midfield maestro, Cesc Fabregas.
The charismatic Portuguese spoke highly of his summer signing who he believes is thriving at Chelsea as a result of his versatility.
'I think Diego Costa is doing fantastically and the numbers are obviously great, Fabregas the same,' said the Blues boss. 'His numbers for a midfielder are fantastic; the number of assists and the quality he brings to the game. But, for them to be playing so well the team has to be playing well. Ivanovic, Matic, Hazard, they are all playing well.

'One of the reasons he's so important for us is because he can play in any position in midfield. At Barcelona he was playing many times in their style of a number nine or on the left wing, but it depends what you want for the game, what the plan is and where you think he can have more influence.

'I thought he was going to stay at Barcelona, I was looking at him as the natural successor to this generation of players they have who are getting older, like Xavi. The surprise for me was not that he didn't go to Arsenal but that he didn't stay at Barcelona. We had other faces in mind, players on standby in case we couldn't get him.'
Fabregas has made assists in all of Chelsea's premier league games this season. He also scored his first competitive goal for Chelsea against Schalke in the Champions League midweek and has been ever present for the Blues this season