APC Using Lagos Tax To Foot Tinubu's Medical Bill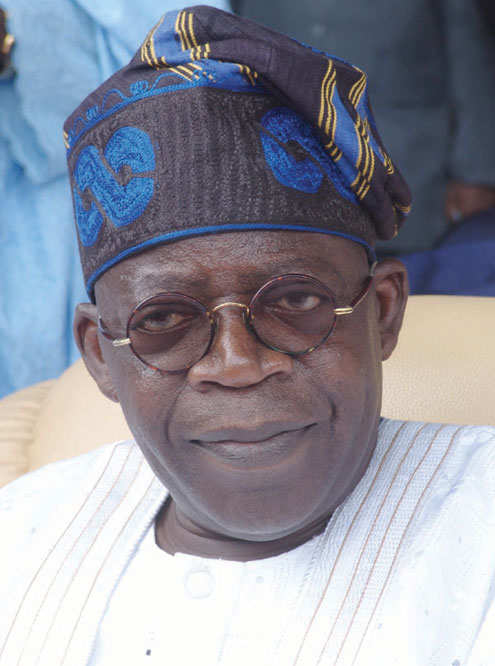 the People's Democratic Party in Lagos has insinuated that the state is funding the medical expenses of former Governer Ahmed Tinubu who it said is very ill. The Party while urging the people of the state to pray for Tinubu's quick recovery implored the APC to come clean on Tinubu's health status.
In a statement by its Publicity Secretary, Taofik Gani, the party said Lagosians were interested in knowing the true state of health of the former governor "whose medical bill is being paid with their taxes."
The party said information about Tinubu's health would help Lagos residents extend all necessary support to the former governor.
"We wish the former governor, Bola Tinubu, quick recovery as we are made to know from the grapevine that he is ill and in a hospital outside the country. We also feel that the family and the state government should have the obligation to let Lagosians know the actual state of his health.
"It will not be a bad thing if the former governor appears on television or speaks on phone for broadcast. Indeed Lagosians are humanitarian and would readily support him in prayers. Such honest disclosure will also dispel rumours of his death or paralysis that is being spread around"
Even though denied by his aides, speculations still abound about Tinubu's health with many believing that he suffered a stroke.
On his Facebook page last week, Tinubu's media aide, Sunday Dare, said, "I find the idle charter on some online sites about the alleged ill health of Tinubu as amusing. That some idle minds have continued to perpetuate this absolute falsehood to the point of the ridiculous is disgusting.
"They deserve our prayers for wishing what is not on someone else. For the record, Tinubu is in great shape and his associates who see him and speak with him know this. He is in London helping the APC spread the word about its mission of change. He returns to the country soon and those that wish him dead will be put to shame."