BREAKING: Boko Haram Closing In On Maiduguri, Says Senator Zannah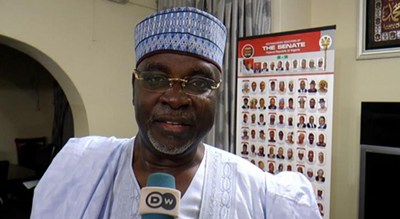 The Senator representing Borno Central at the National Assembly, Ahmed Zannah, Saturday said the Boko Haram sect is closing in on Maiduguri gradually.
The senator's alert to newsmen came on the backdrop of recent attacks on towns few miles from the Borno state capital.
With recent attack on Gwoza and Bama, those displaced since January in the Northeastern region of Nigeria might have risen to over 500,000.
The senator in his alert to the military, said members of the Boko Haram are using Bama to draw out the Army from Maiduguri so that they can now penetrate the town, which has remained impregnable for some times now.
The senator who has been outspoken about the activities of the sect revealed that the major fighters of Boko Haram have vacated Bama for their Sambisa forest stronghold and may relaunch a major battle on Maiduguri soon.
Zannah said that Maiduguri remains the ultimate target of the terrorist sect and recent indications showed that the sect is arming for the battle to capture the ancient town.
Meanwhile, Nigeria's military forces on Friday vowed to defeat the insurgency amidst news that the town of Gulak, Adamawa State has just been overran by Boko Haram militants.
In a statement signed by Major General Chris Olukolade, the Director of Defense Information, he underlined a "sense of apprehension" on account of what he called the current challenges in the counter-terrorism efforts in the northeast of the country.
Major General Chris Olukolade reiterated the pledge and commitment previously made in a briefing to the Joint Committee on Defense of the National Assembly that everything would be done to reverse the situation and defeat the "rampaging" terrorists.