Enugu Govt Gets Clergyman As New Deputy Governor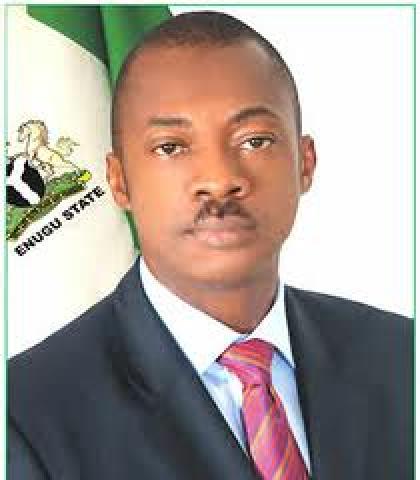 The Enugu State House of Assembly has confirmed a clergy cum politician, Ralph Nwoye, as the new deputy governor of the state.
Premium Times reports that Mr. Nwoye, whose name was forwarded to the Assembly on Wednesday, replaces Sunday Onyebuchi who was impeached on Tuesday over allegations that he raised chickens behind his official quarters and failed to represent Governor Sullivan Chime at some events.
Mr. Nwoye's political antecedent is unclear at this time. But he is said to be a former caretaker local government chairman in the state.
He is also said to be a pastor at the Christ Ascension Church in Enugu. Mr. Onyebuchi's impeachment is believed to have been masterminded by Governor Chime. The former deputy governor has however indicated that he would challenge his removal in court.
The impeached deputy governor had told the impeachment panel set up by the state's chief judge that Mr. Chime also operated a piggery at the Government House. Giving evidence before the panel last Wednesday, Mr. Onyebuchi said the governor's poultry was hurriedly evacuated shortly after the panel commenced sitting. Mr. Onyebuchi revealed that the state government had budgeted for the maintenance of the poultry since 2011.
The embattled deputy governor, who tendered the state's budget between 2011 and 2014, said funds had always been provided for the poultry he operated. He insisted that he did not commit any offence that should have warranted his impeachment and that the poultry farms he and the governor were operating were there before they assumed office in 2007.