Adamawa: Murtala Nyako Opts For Resignation Over Impeachment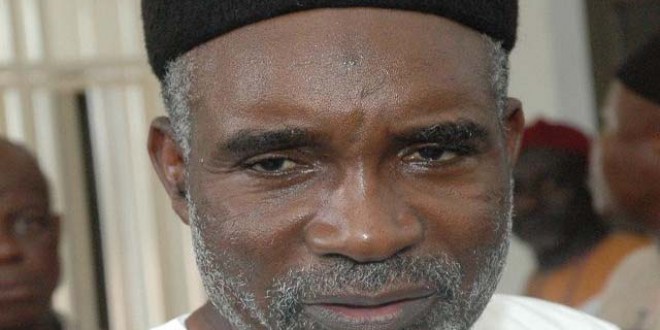 Barring any last minute change of heart, Governor Murtala Nyako is set to resign from office.
Mr. Nyako alongside his deputy, Bala Ngilari, is presently facing impeachment moves from members of the state assembly over allegations of gross misconduct, PremiumTimes Newspaper gathered.
A seven-member panel set up by the state acting Chief Judge, Ambrose Mammadi, to investigate the allegations, commenced sitting in Yola on Monday.
In what observers said was a move to stall the impeachment process, the governor declared Monday and Tuesday as public holiday.
His Chief of Staff, Abdulrahman Abba, who announced the holiday on Sunday, said it was to enable indigenes of the state pray for the return of peace to the state.
Dspite the holiday, the panel began its sitting at J & J Holiday Villa at Karewa GRA amidst tight security.
Also, although the Assembly in its directive to the Chief Judge to set up the panel said the sitting should be made in public; security operatives denied Journalists access to the venue of the sitting.
A source close to Mr. Nyako, who asked not to be named because he is not permitted to talk to the media, informed PREMIUM TIMES that Mr. Nyako, who left Yola for Abuja on Sunday, is on his way back to the Adamawa capital to tender his resignation letter.
"His Excellency is on his way back to resign so that his Deputy can take over," our source said.
We also gathered that Mr. Nyako decided to resign and pave the way for his deputy to be sworn-in; a move that would force the Speaker of the Assembly, Umaru Fintiri, to also leave office.
"You know the speaker and the deputy governor come from the same town and local government, so once the Deputy Governor is sworn in, he (the speaker) will have to resign too," our source said.
Last minute efforts to save governor
While Mr. Nyako contemplates resignation, PremiumTimes also gathered that a former Vice President, Atiku Abubakar, flew into Yola Monday and is reportedly making moves to stop the impeachment from materialising.
"Turaki (Mr. Abubakar) still enjoys the loyalty of some of the lawmakers and the plot now is to use his might to ensure that the required 2/3 majority is not achieved to remove the governor," our source added.
He also said the former VP already had a meeting with Nuhu Ribadu, another All Progressives Congress, APC, stalwart from the state in order to perfect the plan.
Mr. Nyako's spokesperson, Ahmad Sajoh, could not be reached for c. comments on the planned resignation. Calls to his mobile phone were not returned.
Content Credit: PremiumTimes online Newspaper