Nigerian Medical Association Begin Nationwide Strike July 1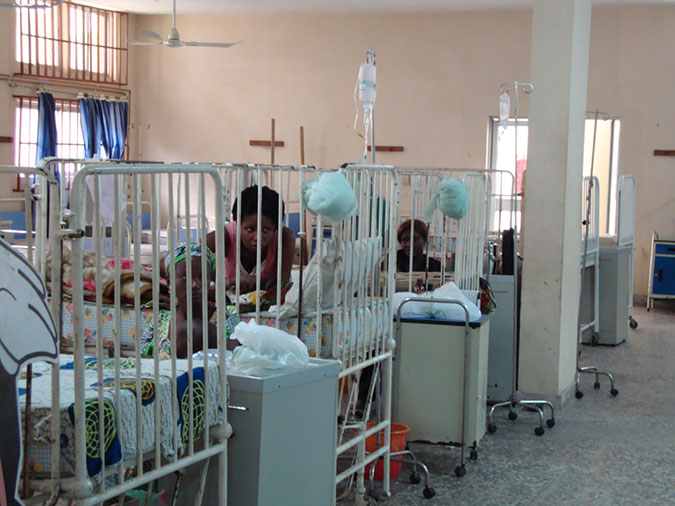 Officials of the Nigerian Medical Association Sunday threatened to shut down the health care system of the country if the Federal Government fails to meet its 23-point demands by July 1.
Dr. Francis Faduyile, the Lagos NMA Chairman speaking at a press briefing in Lagos, the group stated that the association would embark a total nationwide strike in the next 14 days if the Federal Government does not resolve issues related to the appointment of Chief Medical Directors and other federal appointments in the health sector.
"The position of the Chief Medical Director or Medical Director must continue to be occupied by a medical doctor as contained in the Act establishing tertiary hospitals. This position remains sacrosanct and untouchable."
"Why did they not ask that the post of vice chancellor be open to everyone in the university since members of the Academic Senior Staff Union of Universities and the Senior Staff Association of Nigerian Universities are graduates."
"Can you be a judge of the High Court or Court of Appeal if you are not a lawyer? Why do they think the hospitals where lives are saved everyday should sacrifice the established leadership , the position of a chief medical director?"
"In this light, the NMA hereby gives government 14 days to meet all her demands as stated above or have her members called out for a resumption of the total and indefinite withdrawal of service suspended on 5th January 2014."
The body stated that it took the painful decision to save the health care system of the country from imminent collapse. Other demands include an increase in doctors hazard allowance from N5,000 to N100,000 from July, skipping of grade level 12 (CONMESS 2) for medical and dental practitioners and the reversal of the title of consultants for other professionals in the health care system apart from doctors.