PDP Unanimously Passed An Overwhelming Vote Of Confidence On President Goodluck Jonathan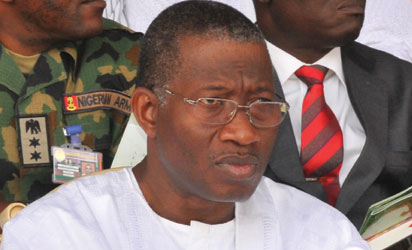 The 65th meeting of the National Executive Committee (NEC) of the Peoples Democratic Party (PDP) held on the 5th of June 2014 at the National Secretariat of the Party unanimously passed an overwhelming vote of confidence on President Goodluck Jonathan and particularly praised the decisive steps so far taken to contain insurgency in the country. 
A statement issued by Olisa Metuh summarizing the resolution at the end of the meeting, the National Publicity Secretary of the party, NEC laid emphasis on the slogan of the PDP which is "power to the people" and advised all party members to note this at all party events nationwide.
NEC also considered and adopted corrections to errors noticed in the 2012 amended constitution of the party. NEC effected all corrections accordingly and in consistent with the motion of amendment moved and carried at the 2012 national convention.
The party debated on the proposal to hold the PDP National Conference according to the provisions of the constitution of the PDP and resolved to hold same after the Muslim holy month of Ramadan.
The meeting was attended by the President, Vice President, Members of the National Assembly, PDP State Governors and other members of the National Executive Committee.