Opinion: Corruption In Nigeria; Guilty Government, Saint Populace?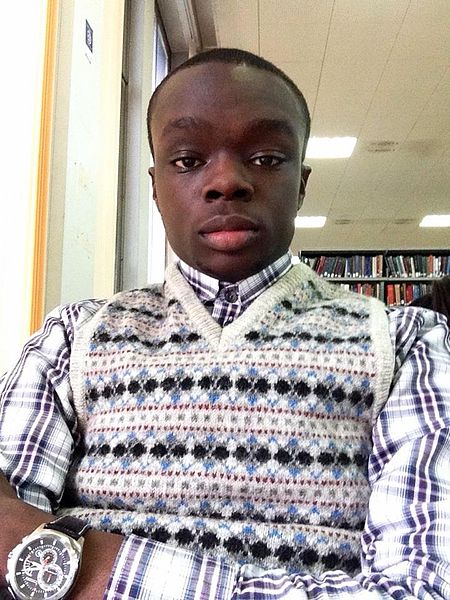 Estimated Reading Time: <1
By Eta Uso, Jr.

"I do think the patriotic thing to do is to critique my country. How else do you make a country better but by pointing out its flaws?" – Bill Maher
Being men as we are; thus full of imperfections, it will be our greatest undoing to refuse to acknowledge these imperfections and work to overcome them.
A great Nation we are, yet with such great defect which we so loudly acknowledge, yet so unwilling 'practically' to do something about it as a people. This our greatest defect is Corruption.
From the mouths of the outspoken, to the fingers of our writers. From the streets that we walk, to the social media where we engage; one thing has been widely acknowledged as a lingering brake in our progress as a nation and this one very thing, is Corruption.
However, the irony amidst our widely acknowledged problem of corruption is that everyone with a means to air his or her views, tend to see the Government as the 'sole' custodian and executor of corruption.
Truth be told, the majority who complain about corruption, engage in it! Let's look beyond the conceptual and theoretical to some hard street examples of the nature and forms of corruption in Nigeria today.
Some years back, precisely in 2012, I was booked on an Air France flight from Lagos International Airport to Manchester. On arrival at the Lagos Airport, officials (everyday Nigerians like we all) in their seeming 'kindness', offered to speed up my check-in process. How did they intend to do this? Well, they had it all planned out. I was offered the option of checking-in via the Business Class route at the cost of N1,000 even though I was on an Economy ticket. Was this an act of corruption or not? Was it Mr. President who made the offer? Weren't those young officials like every other ordinary working class Nigerian who make it a duty to bash the Government daily as architects of corruption? Where those young Nigerian officials offering some form of Charity? If yes, then why was I asked to pay some cash for such 'charitable' cause?
The above first-hand example is a drop in the ocean of many such acts/occurrences as executed by the ordinary Nigerian. Yet we never fail to put all the blame on the Government at any given opportunity.
We (Nigerians) should all be ashamed that though we acknowledge our major imperfection as a country; corruption, yet we take pleasure, either out of outright ignorance or conscious ignorance, in putting the blame solely on the Government at all times.
I do not believe in cliches, thus I will use none here. However, I leave Nigerians with this proverb of mine; ensure to clean your own surroundings, before calling out on the Government to ensure that the city is cleaned. Remember, there can be no Government without the People. Just as there can be no clean Government without a clean people. Governments do not just appear, rather, they rise into power from within its own very people.
Let the wise understand. The one who is ignorant and is yet to come to the awareness of his ignorance, may choose to remain and dwell therein. It's allowed.
______________________________
Eta Uso, Jr.
@royaltyuso on Twitter
Disclaimer
It is the policy of Newswirengr not to endorse or oppose any opinion expressed by a User or Content provided by a User, Contributor, or other independent party.
Opinion pieces and contributions are the opinions of the writers only and do not represent the opinions of Newswirengr