Pension Bill : Akwa Ibom Assembly Okays N100m Retirement Benefit For Governor Apkabio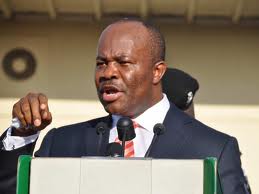 NAN
The Akwa Ibom House of Assembly on Monday passed  the former Governor and Deputy Governor's Pension Bill 2014 into law.
The executive bill, which had earlier passed the first and second reading, was presented for deliberations at the Committee of the Whole at plenary.
The bill seeks a pension for life at a rate equivalent to the salary of the incumbent governor to a former governor and deputy.
The law also provides for a former governor  a sum not exceeding N5m per month to employ domestic staff while the deputy gets N2.5m for the same purpose.
A former governor will also be entitled to free medical services for himself and his spouse at a sum not exceeding N100m per annum and N50m for a former deputy governor.
The bill also seeks to provide for a former governor a befitting accommodation not below a five-bed room maisonette  in either Abuja or Akwa Ibom.
The bill also provides for yearly accommodation allowance of 300 per cent of annual basic salary for an ex-deputy governor.
A former governor will  also receive a severance gratuity of 300 per cent of annual basic salary as of the time he leaves office.
After a debate by members, the Deputy House Leader, Dr Ekaete Okon (PDP) moved a motion for the bill to be read the third time and passed into law.
The motion was seconded by Mr Aniekan Akpan (PDP-Ukanafun).
After the passage the Speaker, Mr Samuel Ikon, directed the clerk of the House to forward a clean copy of the bill to the governor.