Olusegun Adeniyi: Who Is Nyako Speaking For?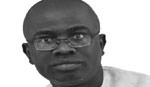 Estimated Reading Time: <1
I have learnt enough over the years that when Nigerian politicians play the politics of either religion or ethnicity in defence of "their people", it's either they want to cut some personal deal or they seek to secure some political advantage. Many of us were witnesses to that during the aborted Third Republic in the early nineties when some prominent Yoruba politicians would "stand on June 12" by the day and yet be doing business with the military by night. Unfortunately, because they understand the gullibility of the Nigerian people, our politicians play this old trick all the time and they almost always get away with it.
It is therefore within that context that I am not surprised that the Governor of Adamawa State, Admiral Murtala Nyako (rtd.) has suddenly become rather popular among some Northern politicians. It is not that he has been able to solve the myriad of problems afflicting his state or that he has become a better manager of their resources. All he did to earn his current "fame" is to have released to the public a badly written "memo" on behalf of his "Northern people" that is as dangerous to the health of our society as it is unbecoming of a man of his status. Yet, whatever may be our personal misgivings about President Goodluck Jonathan's leadership, the most important issue at this point should be how to secure our country. What Nyako's memo has done is to make that task much more difficult than it already is while laying bare our delicate fault-lines as a nation.
It is comforting to note, however, that at this most critical time in the life of our nation, Major General Muhammadu Buhari (rtd.) has chosen to stay on message as he did again on Tuesday. "We all must take close heed at this moment and recognize the severity of what is upon us. A small minority seeks to bring the nation to its knees through terror", said Buhari who added: "We must not cower in fear, and let the purveyors of death believe they have scored a victory over us. Those who committed this act have declared war on all that is decent and good. They have declared war not against the state or even the government. They have declared war on Nigeria and all Nigerians…We may have our differences, but the vast majority of Nigerians stand united against the appalling violence committed in Nyanya and other places…Yet, with all the energy of their evil and ignorant hatred, they shall fail. The good people of Nigeria shall triumph. Such a wicked mission shall not succeed."
Unfortunately, at a time such an opposition figure was making that solemn commitment to work with the current administration in the bid to find a "meaningful and productive way to fight this battle against evil", a sitting governor was hawking hate speech that could only help to worsen an already bad situation.
Before I proceed to examine Nyako's jaundiced claims, it may be important to trace the trajectory of his relationship with the president so we can properly situate the fact that his "memo" could not have been borne out of any altruism. We must recall that Nyako and the president started on a chummy note such that the governor was even appointed a honourary adviser on agriculture in 2011. However, the problem began in the process that led to the emergence of the chairman of the Peoples Democratic Party (PDP). Because of the power such person could wield, especially with regards to party structure in his home state, governors would always prefer not to have the PDP National Chairman come from their domain. When such a candidate comes with considerable political clout, he becomes even more dangerous. That was the case with Alhaji Bamanga Tukur, a Second Republic governor of the old Gongola State (the current Adamawa and Taraba states).
Quite naturally, Nyako had fought against the aspiration of Tukur, and to be fair, he got the support of his colleagues from the Northeast who at a shadow election settled for Dr Musa Babayo from Bauchi State. So effectively, at the zonal level, Tukur was defeated and going by the PDP arrangement should have been out of the contest. But the presidency, whose men were rooting for the old man, probably based on the cold calculation that he would be pliable, eventually prevailed. Predictably, the first thing Tukur did on assuming office was to seize the PDP structure in his home state of Adamawa. While Nyako kicked, the presidency looked the other way.
From that moment, Nyako went on the offensive against the president whom he described as "ungrateful". In a statement by his Director of Press and Public Affairs, Mallam Ahmad Sajo, the governor said: "In the first instance, you should understand that during the PDP nomination, Jonathan contested with a son of Adamawa State (Atiku Abubakar). If he (Jonathan) won Adamawa State, the governor swam against the tides. Immediately after that, they started sending him (the governor) text messages, calling him a kafir (infidel), dan wuta (hell-bound son) and all that. They said he backed a Christian against Muslims; he went through all that humiliation. At the federal elections, Nuhu Ribadu is a son of Adamawa. Nyako worked for Jonathan to defeat Ribadu, another son of Adamawa in the general elections."
Despite playing those roles, according to Nyako's spokesman, the president allowed Tukur to dissolve the PDP executive in Adamawa State and install his stooge. The implication of that is that if Nyako remained in the PDP, he would not be able to install his successor and for any governor, that is akin to sacrilege. To compound the situation, when the Boko Haram insurgency in Borno and Yobe was getting out of hands with the spate of killings, the president declared a state of emergency not only in the two states but also in Adamawa which, at least as at that time, was not known to the public to harbour the same challenge as the two other Northeast states. Whatever might have informed the decision to include Adamawa, Nyako took it personal.
What the foregoing suggests is that nobody should be under any illusion that the fight between Nyako and the president is a clash on principles. No, it is not. Neither should anybody believe the governor of Adamawa is defending any "Northern interest". Therefore, stripped of all pretensions, Nyako's statement is nothing but hate speech. And it is something we must all rise up and strongly condemn without any reservation because Nyako is not just a serving governor, he is a former Chief of Naval Staff and a member of the supreme ruling council under a military government at a critical period in our history. A man like that cannot afford to talk carelessly.
In framing the tragedy of Boko Haram and the violence that abound all over the country today around identity politics and a "we" versus "them" paradigm, Nyako is trying to draw support for himself in his personal political battle with the president by playing one section of the country against another and tragically he seems to be succeeding. Yet such a divisive sentiment is fatally flawed. His "your son" message to the people of "Eastern Nigeria" is even more gratuitous. Given Nigeria's demographics, more than 70 percent of our population were born after the civil war. And these are the people Nyako wants to hold responsible for the tragic error of that era in which no section of the country can actually claim innocence.
Since this government and its agents take delight in trading insults with other people, including governors and members of the president's party they ordinarily should engage, there are some accusations in Nyako's letter that ordinarily could be considered sensible. And I believe both Mallam Nasir el-Rufai and General Buhari have strong cases against the PDP and its operatives for the irresponsible and actionable claims made against them on Boko Haram. But that should not mitigate the gravity of the reckless allegations by Nyako which deserve nothing but condemnation without going into what a friend described as "democratising blames". In any case, as a Yoruba adage teaches, it is always better to chase away the predatory eagle before coming back to blame the mother-hen for its carelessness.
As an aside though, it is incumbent on leaders to realise that for every political action, there are consequences. When you betray an ally as appears to have been the case with a former chummy Nyako, then you should know that he could seek revenge. More important, the choice of Tukur as PDP National Chairman cannot be said to have been inspired because he nearly destroyed the party before he was replaced in mid stream by former governor of Bauchi State, Alhaji Adamu Muazu. Now the president is living with the consequence of bringing in the self-declared "Lionel Messi" who kept dribbling everybody until he scored an own goal by saying the man to whom everybody deferred in his party could not remove him!
However, before we deal with the substantive issue, it is important to also highlight the untidy manner in which the Presidency has handled the Nyako affair. As bad as the governor's memo is, exchange of abuse and insults does not provide any enlightenment for the public especially on sensitive national issues while name calling should be beneath the exalted office of the presidency. The first task should have been to dispassionately dissect Nyako's letter and show it up for what it is, without any cheap shots that would distract from the import of the deconstruction.
In all circumstances, the presidency must never miss an opportunity to unify rather than divide an already divided nation. For that reason, if it is true, as it is being speculated, that Nyako is to be "probed" (whatever that means), this will definitely backfire, as it could unite even those who oppose him, for what they will see as victimization and abuse of executive power. The danger in that is that it could unwittingly lead to the assumption that, wrong as Nyako's thesis clearly is, he may have been right. But to prove that Nyako is wrong, I have taken out four points from his "memo" that I want to engage because they are antithetical to the promotion of peace and security in our country.

Charge One: Fulani communities in parts of the North who have been in their locations for over 100 years are now being raided and uprooted by paid killers within the Nigerian Army for the satisfaction of the Federal administration instead of being protected as citizens with their rights and dignity safe-guarded. This has happened to those communities at Keana L.G. in Nasarawa State and Laddoga and Kachia in Kaduna State. It is presently extended to Benue, Zamfara and Katsina States. Furthermore it is a well-known fact that virtually all the soldiers of Northern Nigerian origin recently recruited to fight Boko-Haram have been deceived in that aspect. They are being poorly trained, totally ill-equipped, given only uniform and are killed by their trainers in Nigerian Army training centres as soon as they arrive in the Nigerian Army camps being used by so-called Boko-Haram insurgents. Virtually all the Nigerian Army soldiers killed/murdered in these operations so far are of Northern Nigerian origin. The Administration has also hired militia from all across especially North Africa who have been deceived into accepting to come because they were made to believe that they would be fighting infidels.
My Take: For a former Service Chief this is intolerable, especially as it is totally false and I say that with every sense of responsibility since I have checked with the leadership of our armed forces. Because it would dampen morale to publish the names of the men and officers who have been killed by Boko Haram and where they come from, I have been advised not to but there are several families today who are mourning because their bread winners paid the supreme sacrifice in defence of our country. At least I can confirm that between January this year to date, we have lost three officers, including a Colonel while eight other officers are now seriously wounded. But for the benefit of those who enjoy this "North" and "South" division, the claim that more Northerners have been killed is false. I am sure Nyako can easily get the list if what he desires is fact while I recommend for him the current edition of SOJA (a magazine of the Nigerian military) so he can see reports about the latest casualties of the Boko Haram madness. And if he is that caring about the military, he should take a visit to the 44 Military Reference Hospital in Kaduna to see many of our wounded soldiers and officers who are paying the price for the irresponsibility of our political class that is culpable for the menace of Boko Haram.
It is sad that our soldiers who have been called to make sacrifices in the bid to clear the mess created by our politicians in what is dubbed "Operation Zaman Lafiya" are being treated with so much disrespect with wild and patently divisive allegations. For instance, Nyako knows that the Nigerian army today trains its men in three locations (Jaji, Kotangora and Bauchi) and these are northern towns. So, how can "Northern trainees" be killed by their trainers in those towns and there would not have been mayhem all this while? What does Nyako want to achieve with this allegation? How does demonising the military as some people take delight in doing resolve the crisis we have on our hands?
Charge Two: Clearly the victims of the Administration's evil-mindedness are substantially Northern Nigerians. The administration is bent on bringing wars in the North between Muslim and Christians and within them and between one ethnic group and another or others in various communities in the region. Cases of mass murders by its bloody minded killers and cut-throats are well known, but it attributes the killings to so-called Boko-Haram.
My Take: What Nyako is saying is that all the killings in the North have been by the federal government. This is not only offensive to the memory of those who have died as a result of terrorism, sometimes in brutal manner, but also a revisionism that should never be condoned. The Boko Haram insurgency predates President Jonathan so I fail to understand Nyako's interpretation that it is the Nigerian State that is behind them. How? It doesn't make sense and I have been speaking with top people in the military and the security agencies, especially those from the North and they dismiss such theory offhand as mere politics. Incidentally, I recently had a two-hour interaction with the National Security Adviser, Col. Sambo Dasuki (rtd) and he shared with me interesting perspective on the nature of the terrorism we confront.
An under-estimated professional who prefers to work quietly behind the scene, the NSA has a thesis on the violence in the North that is completely at variance with Nyako's yet he is as Northern as they come. He is a Dasuki, afterall! The current Minister of Defence, Lt General Aliyu Mohammed Gusau earned his stripes as well as local and international respect not only as a military man but also for his network in the security world. So, if there were any "genocide" going on, there is no way Gusau would not know. If the argument is that the insurgency is being mismanaged by the current administration or even that it has no real commitment to addressing the challenge, I can understand. But to suggest that it is the federal government, and not Boko Haram, that is behind the killings (and the abduction of innocent female students) makes no sense. Neither does the claim by Aso Rock apologists who peddle the equally preposterous proposition that Boko Haram, whose victims are mainly northerners, is an Arewa political construct to checkmate President Jonathan because he is a Southern Christian!
Charge Three: Thousands of our young girls and boys have been kidnapped by clearly organised militia in the last few years and kidnapping is now a random affair all over the far North. These organized kidnappers must have the backing of the Federal administration for them to move about freely with abducted children just as those who convey ammunitions and explosives from the Ports to the safe-houses of so called Boko-Haram in the North. Hurrah we are no longer being deceived! We no longer accept let alone believe that our prominent Mallams in the Mosques in Kano and Zaria have been killed by 'innocent' Boko-Haram members…We know where we are now pointing our fingers.
My Take: At a time we should all unite to heal the pains of those suffering as a result of the growing violence in our country while seeking solution to the challenge that confronts us all, Nyako is pushing the logic of victim and perpetrator that can only further compromise our national security. Since Nyako seems unable to appreciate the danger of what he is doing, I will strongly recommend for him to go and read "Making sense of political violence in postcolonial Africa", a paper written by Professor Mahmood Mamdani, an Ugandan and one of Africa's foremost scholars. What the governor does not understand is that his narrative (the victim's psychology, as Mamdana calls it), only encourages entrepreneurs of violence to reinforce their propensity for killing as the only effective guarantee against being victimized in future (the logic of attack being the best defence). That unfortunately, as Mamdani argues most brilliantly, is a one-way ticket to Kigali!
Charge Four: Dear citizens of Eastern Nigerian origin please note that this Federal administration under your son is giving you a very bad name! He takes wrong decisions and seems to be heading us to the abyss. Let's therefore team up to save our freedom, dignity and rights. The issue now is not between North and South or Northern Nigeria vs Eastern Nigeria or Western Nigeria. We must save our communities, State and Nigeria from the Hitler-like evil-mindedness of a few…We should always condemn any action by any group of people that would set our communities and nation aflame. One is quite sure that if you had condemned the cold-blooded murder of political and military leaders of Northern and Western Nigerian origins in the night of 15 January, 1966 by your sons it would not have led to the subsequent massacre of the innocent and the Nigerian Civil War.
Last word: Even when President Jonathan is from the South-south zone, Nyako had to re-invent the "Eastern Nigeria" in a not-so-veiled reference to the circumstances that led to Nigeria's first and second military coups, the killings that followed and ultimately the civil war. Nyako is not only laying the responsibility for the tragic calamities of the First Republic on people from a particular region but also pointing fingers in their direction as encouraging such tragedy again by acts of omission or commission, because their "son" is now the president. Nothing can be more dangerous. But then it fits into a pattern.
The general anomalous and divisive trend to which Mr. Nyako's toxic missive belongs is familiar Nigerian politics. Our politicians would generally pull down the house if their interests and survival are at stake. The case of Nyako a.k.a. "Baba Mai Mangoro" is more pathetic because here is a man whom Nigeria has given everything in the past from head of the Navy to incredible wealth in retirement and subsequent political pre-eminence. More disastrously, Nyako has gone against the grain of his basic training and oath as a military man. The defense of national unity has remained the irreducible minimum traits of our ex-military leaders irrespective of their subsequent political travails and differences. Even more embarrassing is Nyako's rank ignorance about the cause of the Civil War. Unfortunately, he would smuggle this ignorance and mischief into his new found political agenda in a manner that fatally threatens the unity and future of the country as an inclusive polity founded on diversity.
Given the foregoing, I want to end this piece with a disclaimer: Since Nyako's "memo" suggests he was speaking not only for himself but indeed for the people of Northern Nigeria, I must make this clear: As a Kwaran (and Northerner), Nyako does not, and cannot, speak for me!
A Police Union
Come Saturday in Abuja, Valkamiya Mary Ahmadu, daughter of the late Deputy Inspector General (DIG) of Police, John Hamza Ahmadu (who died in the June 2012 Dana plane crash in Lagos) will be getting married to Bomby Haruna John, son of the late DIG Haruna John (who was killed in a helicopter crash in Jos in March, 2012); in what appears to be a union sealed in the barracks. The two have gone through a most difficult experience, given the tragic manner in which their beloved dads died within months apart yet they stay strong. Mary is particularly a sweet young lady for whom I have tremendous respect. I wish her and the husband-to-be a successful life together.
_____________________________________________________________
Article written by Olusegun Adeniyi for Thisday Newspaper culled by Newswirengr and can be reached via Email: olusegun.adeniyi@thisdaylive.com
Disclaimer
It is the policy of Newswirengr not to endorse or oppose any opinion expressed by a User or Content provided by a User, Contributor, or other independent party.
Opinion pieces and contributions are the opinions of the writers only and do not represent the opinions of Newswirengr