Giggs Not In Line For Permanent United Job – Reports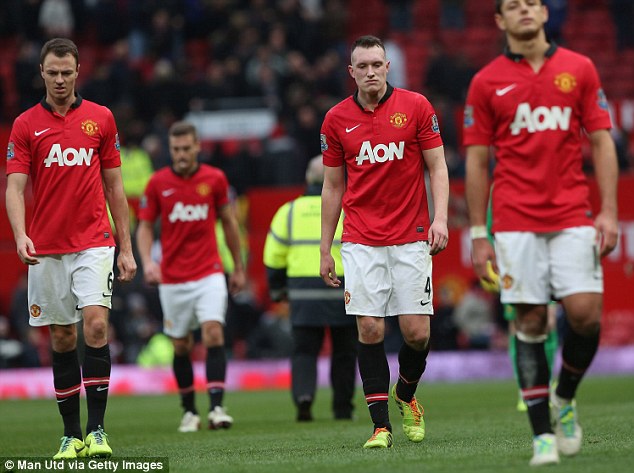 United announced on Tuesday morning that Giggs would take charge of first-team affairs on an interim basis following the sacking of David Moyes, who was finally given his marching orders after 10 months in charge.
Once the news was announced, many United fans took to Twitter to declare their support for Giggs to take over on a permanent basis.
Giggs, a graduate of the famed 'Class of '92', has made more appearances (962) than any other player in the club's 136-year history.
The 40-year-old Welshman, who started taking his coaching badges earlier this season, has 13 Premier League winner's medals to his name and is revered by United fans across the globe.
But, it is understood the United board would prefer to appoint a more experienced manager to drag them out of the hole Moyes left them in.
Club officials hope the midfielder will form part of the backroom staff of Moyes' full-time successor, although they are happy to leave that decision with the man who takes over.
United hope Giggs can restore a sense of pride to the club in the next few weeks.
The Welshman is expected to remind his players of the club's illustrious history and the board are hopeful he will do a good job in the short-term.
Senior figures within the United board room started having misgivings about Moyes' ability to get the best out of his squad during the 2-0 away defeat to Olympiacos, it has emerged.
One United source claimed the players simply "didn't look up for it" during the embarrassing Champions League loss in Greece.
United managed to win the tie 3-2 following an uplifting win in the return leg, but doubts persisted among senior figures, who lamented a series of "lacklustre" performances, principally against Liverpool and Manchester City.
Ultimately the 2-0 loss at Everton was the tipping point. Disgruntled board members started discussing Moyes' potential sacking at Goodison Park on Sunday.
After sleeping on it, a United board member called Moyes on Monday, asking him to come to the AON Training Complex the following morning.
It was there that Moyes was informed of his dismissal. Press Association Sport understands Moyes was unhappy with news of his impending dismissal being leaked on Monday.
It is thought that United are also unhappy with the leak and are investigating who may have been the culprit.
Content Credit: Eurosport