Gunmen Murder NYSC Member In Edo State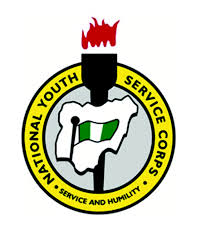 A youth corper in Asaba, Delta state was murdered this weekend at the administrative headquarters of Esan West Local Government Area in Ekpoma, Edo State by unknown gunmen.
We hear Mr. Osaro Edeghonghon was killed at about 9:00an at a bar along the Benin-Auchi road. Vanguard reports reveals that an aide to the chairman of Esan?West Local Government Area was killed by a woman at the same pub a fortnight ago.
The killers approached late Edeghonghon while he was leaving the bar. Upon sensing danger, the corper fled but his murderers chased him and caught up with him before shooting at him severally until he gave up the ghost
Meanwhile, the deceased's father, Mr. Patrick Edeghonghon believes the police is not handling the case properly as he has been denied access to one of the murder suspect.
Mr Patrick urged the state Commissioner of Police, Mr. Folusho Adebanjo to help ensure that justice is done to the case of his son's murder.