SSS Will Appeal The Erroneous Judgement On Sanusi – Marilyn Ogar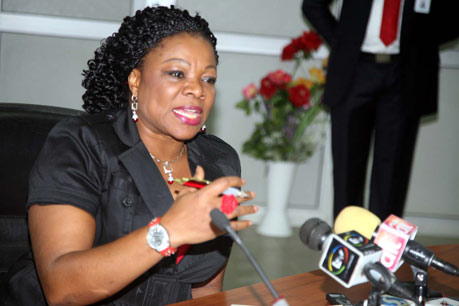 Estimated Reading Time: <1
Following the ruling by Honorable Justice Ibrahim BUBA of the Federal High Court Lagos on the application for the enforcement of fundamental rights by the suspended Central Bank of Nigeria (CBN) Governor Sanusi Lamido SANUSI, the Department of State Services (DSS) expresses its disappointment and dissatisfaction with the judgement.
Marilyn OGAR, Deputy Director, Public Relations, Department of State Services, in a statement said it is therefore necessary to state that in impounding the passport of Mallam Sanusi LAMIDO, the Service acted in accordance with the law.
The statement continued, "For the avoidance of doubt, section 3(2) (b) of Instrument SSS No. 1 of 1999 made pursuant to section 6 of the National Security Agencies (NSA) Act, provides as follows:
"The State Security Service is hereby empowered to impound and keep in its custody the passports or any other property of persons or organizations under investigation if considered appropriate by the Director General. Returns of all such seizures shall be rendered to the National Security Adviser, while such passports shall be returned to the Owners as soon as the investigation is concluded".
The Deputy Director, Public Relations, concluded that the Service has taken immediate steps to appeal this rather erroneous judgement. Notwithstanding, this Service holds and continues to hold the judiciary in high esteem as critical partners in nurturing our democracy and nation building.