Nat'l Conference: Civil Defence Deploys Surveillance Equipment & Monitoring Vehicles In Strategic Locations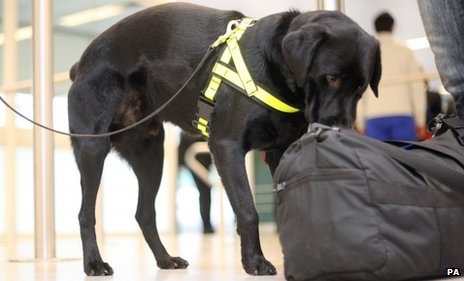 Estimated Reading Time: <1
Nigeria Security and Civil Defence Corps
Press Release

In its preparedness against any untoward development at the ongoing National Conference in Abuja, the Nigeria Security and Civil Defence Corps (NSCDC) has deployed surveillance equipment and monitoring vehicles in strategic locations of the federal city.
The equipment which were recently provided by the Office of the National Security Adviser, Col Sambo Dasuki (rtd) were for effective policing across the country.
While commending the effort of the government for the provision of the facility, the Commandant General of the corps, Dr. Ade Abolurin disclosed that his agency has already deployed over 2000 security personnel as well as sniffer dogs to beef of security around the venue of the National Conference.
Briefing some of the commanders of various units of the agency at the weekend, Dr Abolurin added that apart from protecting the venue of the National Conference the agency is also tackling the issue of vandalism of Critical Infrastructure and National Assets of government in various parts of the country.
As the lead agency shadowed with the responsibility of Protecting the Critical Infrastructure of government such as PHCN Cables, Telecommunication Installations, Oil Pipe lines and Gas, Railway, Transport Sector and other Assets, some of its new surveillance equipment could detect dangerous weapons or IEDs that may be orchestrated by enemies of the Nation.
The NSCDC said: "So far we are committed to national security with the strengthening of our special units including Counter-Terrorism Unit, The Armed Squad, Special Force, Special Weapon and Tactics Units (SWAT), Chemical Biological Radiological and Nuclear Weapon Unit and the Anti-Vandal Unit of the Corps."
While eulogizing the President and Commander in Chief of Armed Forces for his commitment to National Unity and indivisibility of Nigeria by forging ahead with the Conference, he assures delegates and various participants of their safety, reiterating that it will be a successful deliberation and there is no cause for alarm.

CSC Emmanuel Okeh
Head, Public Relations
CDPRO