House Of Representatives To Probe Allison-Madueke For Alleged Expenditure Of N10bn On Private Jet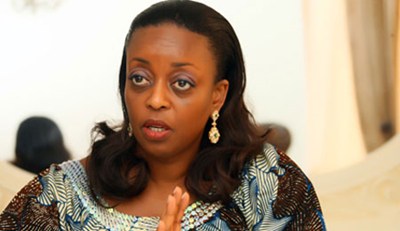 No doubt whatsoever, Nigeria's Petroleum Minister, Mrs Dieziani Allison Madueke has been immersed in pools of controversy often times. Seems another sledge hammer is descending gradually on her office. The public accounts committee of Nigeria's House of Representatives has called for an investigation into the alleged expenditure of billions of Naira by the minister in maintaining a private jet.
The Lawmaker who tables the motion, Mr. Samuel Adejare (Lagos State) said the house will be seeking to know if the monies spent on the Challenger 850 aircraft were from government's purse. An inquiry will be made on how 10 billion Naira of state funds have allegedly been spent on chartering, operating and maintaining a private jet for Mrs. Madueke's personal use.
Adejare also indicated that Madueke spent about 500,000 Euros (N130 million naira) monthly to maintain the aircraft which was for her personal use and that of her immediate family. He revealed that the allegations were based on a "reliable evidence" .
"This colossal waste is currently estimated at N10 billion which include the payment of allowances to the crew for the trips, hanger parking and rent based on the lease agreement," 

"If government could be bankrolling this waste in the face of ever dwindling public resources,…it amounts to a misplacement of priority, impudence and breach of public trust, an action that offends the Fiscal Responsibility Act and all other Laws on fiscal discipline in Nigeria," Adejare said
Mrs. Alison-Madueke is also at the heart of the whole tension generated by the alleged missing $20 billion oil proceeds.
There have been several calls for the sack of Mrs Allison Madueke but President Jonathan seems to be having none of that.
The motion was unanimously approved by the House of Representatives on Thursday. The committee on public finance will investigate the allegation report its findings to the house in a fortnight.