MASSOB Accuses Police Of Stage-Managing Enugu Government House Attack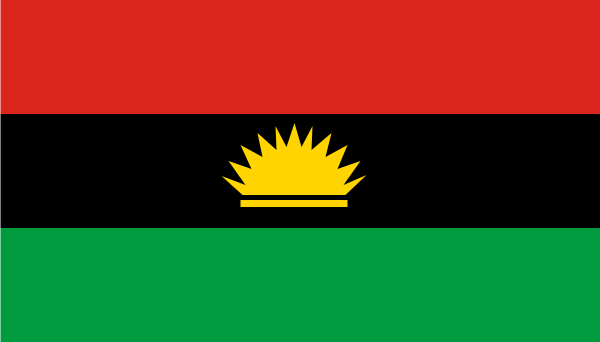 The Movement for the Actualization of the Sovereign State of Biafra (MASSOB) was recently accused for the attack on Enugu State Government house last Saturday but in a twist of events, MASSOB  has accused their accusers, the Enugu State Police Command of actually carrying out the attack.
On Monday, the Enugu state Commissioner of Police, Mr. Abubakar Adamu during a press briefing on Monday accused MASSOB of masterminding the attack.
MASSOB's national director of information, Mr. Uchenna Madu in a press statement has now accused the police of stage-managing the attack.
Part of the statement reads:
"The Movement for the Actualization of the Sovereign State of Biafra, MASSOB, wishes to inform Ndigbo and Biafrans in general that last week violence attack in Enugu Government House was not carried out by our members.

"The police allegations were baseless, it is an act of cowardice, and their intention is to tarnish our good, respected and acceptable image in Igbo land.

"The people Enugu State Commissioner of police gave their names are not our members, the whole drama is an arrangement of Enugu State Police Command thinking that MASSOB name should be brought to mud.

"The C. P. wants to create a negative impression that MASSOB is at war with Government. He wants the Federal Government and the international communities to see MASSOB as a dissident group, to equal MASSOB with BOKO HARAM".
The statement claims MASSOB does not go about their activities during odd hours and had no plans of hoisting the Biafran flag in Government institutions:
 "The people that police claim they arrested carried their operations in the midnight, which portrayed them as criminals; MASSOB does not conduct activities in the odd hours, and we don't have any plan or agenda of hoisting Biafra Flags in Government institutions.

"It is possible that politically sponsored persons or some groups that attached the name of Biafra to themselves can carry Biafra Flags or any other Biafra identities to cause such confusion and violent acts.

"The police command knew that the arrested persons are not MASSOB members but the C.P seized the opportunity to blackmail MASSOB because of his tribal and religions hatred on Ndigbo.

"No amount of their blackmail, allegations or wrong impression will deter MASSOB from Biafra actualization.

"MASSOB still remains the only pride and glory of Ndigbo and our people are solidly behind us as Yorubas and Hausa- Fulanis strongly supports O. P. C. and Boko Haram, respectively".