Governor Jang's NGF Faction Not Part of Amaechi's Governors' Retreat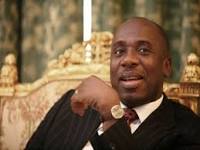 Estimated Reading Time: <1
The Governor Jonah Jang faction of the Nigeria Governors' Forum (NGF) has dissociated itself and other governors in his camp from the ongoing retreat being organised by the Governor Chibuike Amaechi-led faction.
In a statement released in Abuja and signed by the Media Officer, Kassim Yakubu, the Jang-led of the forum stated that it had come to their knowledge that there was a programme in circulation naming its members as participants.
The statement further said this was a cunning attempt to give the retreat credibility following the dismal showing of the first one held in Sokoto last year.
"They have realised that Nigerians now know that they are an opposition governors' forum and the only way to get credibility now is to invoke the names of governors who clearly do not belong to their group nor share in their vision of turning the governors' forum into an anti-federal government body," the statement added.
"The first retreat turned out to be an anti-federal government venting exercise and did not gain any traction with the public who want the governors to stick with their primary functions of running their states and the objectives of the NGF which is to work in cohesion with all other tiers of government to deliver the needed development to the Nigerian people," the group further said.
The statement predicted that the planned retreat would turn out to be another federal government bashing get-together where the opposition script would be acted out.