Engineers Spent Hours In Minna Trying To Fix Faulty Presidential Jet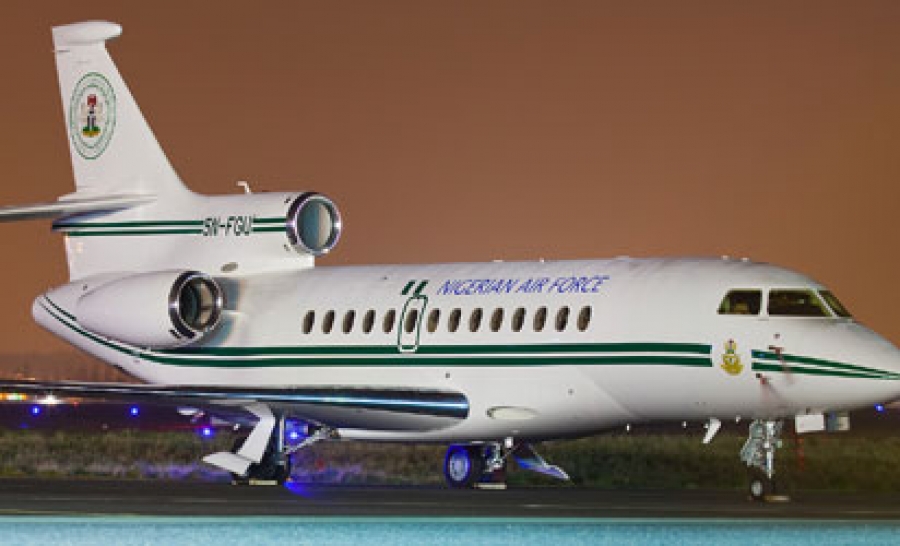 Estimated Reading Time: <1
The Presidential aircraft NAF001 (5N-FGT) which President Jonathan boarded to Minna for a unity rally of the north-central zone of the Peoples Democratic Party, PDP developed a fault and engineers spent about six hours trying to fix the faulty aircraft on Saturday at the Minna airport.
The President had arrived at Minna airport from Minna Trade Fair Complex which was the venue of the rally as he was to head to Sokoto when the fault was discovered by the crew members.
The members of the President'e entourage who had already gotten into the same plane were asked to alight and then an arrangement was made for the President to use the Vice President's aircraft.
The President and the Vice president do not usually board the same aircraft as protocol. Therefore, Vice President Namadi Sambo had to give up his designated aircraft for the President's use.
The vice president had to make use of the Senate president David Mark's aircraft. David Mark was on ground to host the President as the most senior political officeholder from the north-central.
The crew members who thought the problem was a minor one probably from the plane's digital settings tried to keep details away from journalists on ground. It was a huge surprise when engineers had to be called in from Nigeria's capital, Abuja to help fix the aircraft
The 2014 budget currently in the National Assembly shows that N5 billion was allocated for the presidential fleet with N2.6 billion to train the personnel and N1.5 billion for maintenance of the fleet.