APC: President Jonathan Joking With Issues Concerning Ndigbo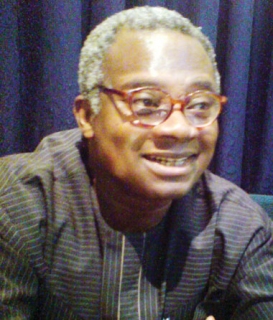 Estimated Reading Time: <1
The opposition All Progressives Congress through its South East zone spokesperson, Osita Okechukwu on Sunday  said President Goodluck Jonathan is joking with issues and projects concerning the Igbo people. This statement is coming ahead of the proposed inauguration of the second Niger Bridge today (Monday)
Osita Okechukwu revealed that the APC supports the construction of the second Niger Bridge immediately but the party is unhappy that the project is not being funded directly by the Federal Government.
According to the APC, the Obi of Onitsha, Igwe Alfred Achebe at his palace two weeks ago questioned President Jonathan for going against the promise he made while campaigning for the Presidency in 2011.
The statement from the country's leading opposition party read:
"We are at a loss why President Jonathan, three years down the line, after making the promise to complete the construction of the much-treasured second Niger Bridge, never deemed it fit to include it in any of his national budgets.

"Accordingly, it is our candid view that the debt tilts more in favour of President Jonathan's political campaign slush fund; because if the second Niger Bridge has found its way into any of President Jonathan's national budget, Nigeria could have saved over N70bn through competitive bidding.

"For is it not a paradox that Lagos State government awarded 1.3km Epe-Lekki bridge of similar status to Julius Berger Plc and completed it at N29bn, while the same company without competitive bid got 1.8km second Niger Bridge at N117bn, a whopping difference of N88bn?

"APC South-East, regrettably, observes a trend where Ndigbo has become a toy to play with on President Jonathan's hand. As he seems to have forgotten too early in the day that Ndigbo sacrificed our turn to be president of Nigeria in the nearest future on his altar, hence unwittingly created unsavoury relationship between Ndigbo and their contemporaries in the Nigerian political landscape."
The party also considers the Onitsha seaport inaugurated by the President as non-operational since no vessel has landed at the port till now.
The party also considered the Enugu Coal-Fired Power Plant promised by the President as an empty promise.
The party is also at a loss in why most Federal roads in the South East are in a poor condition. The statement further read:
"And now the President wants to leave a huge debt hanging on the neck of the people of South-East by borrowing a enormous amount in their name, forgetting the old English proverb, which admonishes that, he who goes a borrowing goes a sorrowing,"

"In sum, the least we expected our beloved President to have done as pay back was to instruct our sister Dr. Ngozi Okonjo-Iweala; and our wife, Mrs. Diezani Alison-Madueke, Ministers of Finance and Petroleum respectively, to fund the second Niger Bridge from the $10.8bn crude oil squandered fund, instead of hanging the cross of Shylock-Toll-Gate on our neck."