Media Mogulette, Oprah Winfrey Hangs Out With Lupita's Mom & Brother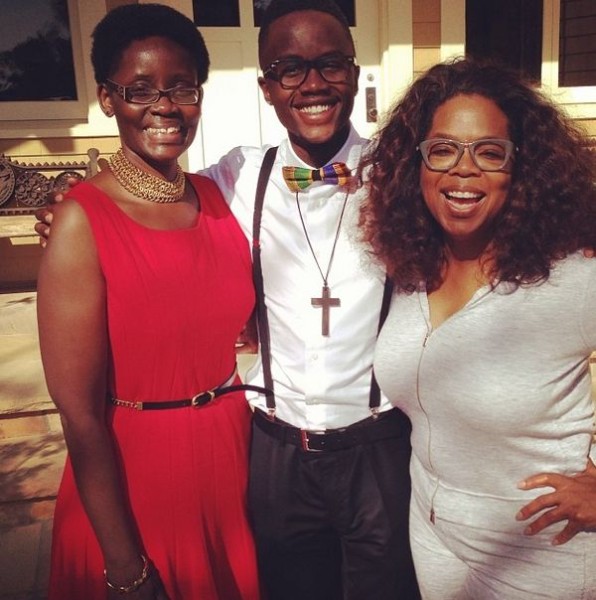 Estimated Reading Time: <1
Success has many relatives they say!
Media mogulette, Oprah Winfrey yesterday invited the mother and brother of Oscar-winning actress, Lupita Nyong'o over.
Lupita's mother, Dorothy Nyong'o and her brother (who was seated beside her at the Oscars), Peter Nyong'o were with Oprah on invitation. The trio chatted, ate and drank. Oprah had some nice words for Peter too.
"When your personality matches the energy of your soul, that is when you are truly authentically powerful".
The rise and rise of Lupita will definitely encourage thousands of Africans.