Defection: Nasarawa Youth Group Commends Deputy Governor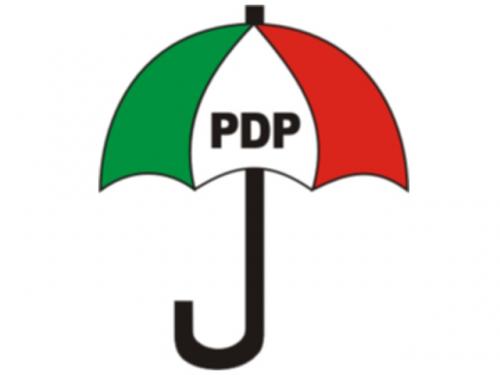 Youths Group under the aegis of the Nasarawa State Youths Network (NASTYNET) has commended Nasarawa State Deputy Governor for taken a bold step in dumping All Progressives Congress (APC) for Peoples Democratic Party (PDP) "Leaving Darkness For Light".
In a statement issued in Lafia, the capital city of Nasarawa State on Monday by its National President, Ibrahim Kabiru Dallah noted that the defection of the Deputy Governor, Damishi Barau Luka has come at the time that the Youths of Nasarawa State are in need of good governance and change of leadership.
"If the society today allows wrongs to go unchallenged,the impression is created that those wrongs have the approval of the majority", the statement quoted Barbara Jordan.
"It is with this above quoted declaration in mind that the youths of Nasarawa state, commend the bold and commendable step of the Nasarawa State Deputy Governor, Damishi Barau Luka, for leaving Darkness for Light", the statement said.
"How on earth can someone that has the constitution right as a Nigerian to take a position on National issues be suspended from a party that is subjected to the Constitution of Federal Republic of Nigeria", its said.
" It is not longer news the aftermath of his suspension for believing and doing what is right has further vindicated our position as the youths group in Nasarawa State on the anti-democratic, anti-people policies and dictatorial tendency of the Almakura's led Government in Nasarawa State", the statement declared.
On a Final note, when asked if Damishi Barau Luka was doing a good or bad job fighting his boss Almakura?
"Well, it is not all about Damishi Luka as a person or individual but it is about the good people of Nasarawa State as an entity, as such we hereby declared our total supports and unalloyed loyalty to Damishi Luka to conrtinue to fight Governor Almkura untill we chase him out of Government house come 2015", the President said.
"We as an organisation congratulate our amiable leader, for taken a right step in the right direction , and we look forward to a good working relationship with Mr Damishi Barau Luka, on how to move Nasarawa state to an enviable height", the statement added.