Ceding Of Oil Wells To Akwa Ibom: Cross Rivers Has Lost N7bn Since June 2012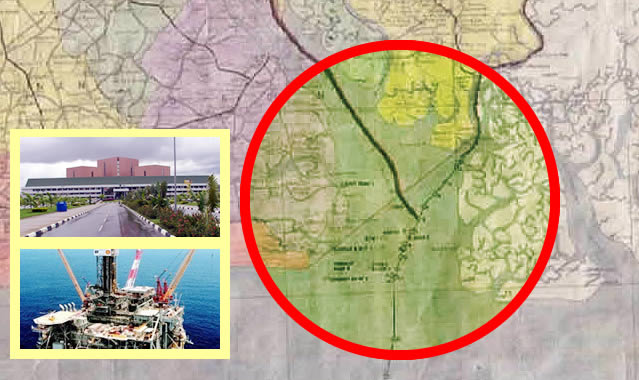 7 billion Naira has been lost by Cross Rivers state over the past 20 months after the Supreme court in July 2012 through a  judgement ceded 76 oil wells which were being disputed to Akwa Ibom state. That decision by the Supreme Court saw Cross Rivers state losing its 13 percent derivation share as an oil producing state.
Prior to that judgment, Cross Rivers state usually collected between N345 to N400 million as its derivation share every month. The last derivation share Cross Rivers state received was N345 million in June which was shared just before the Supreme court judgement in July.
With that judgement, Cross Rivers ceased being an oil-producing state and left the league of Akwa Ibom, Rivers, Delta, Bayelsa, Edo, Ondo, Abia and Imo which are the oil producing states currently.
The Supreme court judgement by Justice Olufunlola Adekeye had cited the ceding of Bakassi peninsula to Cameroon by the federal government as a reason why Cross River would not be considered an oil producing state as the state could no longer lay claims to the disputed oil.
The supreme court made it clear that "a non- littoral state cannot claim oil wells offshore as she has no maritime territory" since the International Court Of Justice (ICJ) had ceded Bakassi , its boundary and sea to Bakassi.
The derivation share which was formerly due to Cross Rivers state was channeled derivation to Akwa Ibom, which happens to now benefit the most from the derivation formula.
Federation Accounts Allocation Committee (FAAC) documents reveal that Akwa Ibom got N12.3 billion as its derivation share for the month of June, 2012 but their allocation in July rose to N13.3 billion after receiving Cross River's share in July
N48 billion was shared between eight oil producing states in December 2013. Akwa Ibom received N15 billion; Delta got N10 billion; Rivers received N9 billion; Bayelsa got N9 billion; Ondo received N1.9 billion; Edo bagged N1.4 billion; Abia pocketed N473 million and Ondo managed N469 million.