NCC Vows To Rid Nigeria Of Fake Cell Phones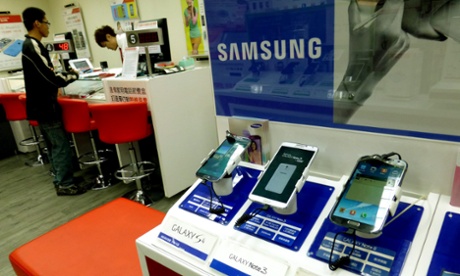 The Nigerian Communications Commission (NCC) said in Abuja on Tuesday that it would take necessary measures to protect the nation from being a dumping ground for fake cell phones.
The NCC Public Relations Officer, Mr Reuben Muoka, said this in an interview with the News Agency of Nigeria (NAN)
Muoka said the commission was conscious of the health implications of fake cell phones on the populace.
He, therefore, said the commission would ensure that only certified phones and phone accessories found their way into the nation's markets.
NCC was partnering with the Nigerian Customs Services (NCS) and the Phone and Allied Dealers Association of Nigeria (PADAN) to that effect.
"Checks have revealed that major dealers in the Nigeria ICT market also engaged in the sale of unapproved phones.
"The NCC condemns this in complete terms because of its health implication and effects in the quality of services delivery.
"Worried by the ugly trend, the regulatory authority in partnership with NCS and PADAN has organised a forum in Lagos to sensitise end users on the dangers of buying fake phones.
"We have warned phone dealers to secure an approval for any type of communication equipment before importing them to the country,'' he said.
Muoka told NAN that the commission would penalise any dealer who sells or installs any communication facilities without obtaining approval from the NCC.
He said approval meant to ensure that all communication equipment complies with international standards before it could be used in the country.