Amaechi Lawmakers Mortgaging The Future Of Rivers People – PDP
Estimated Reading Time: <1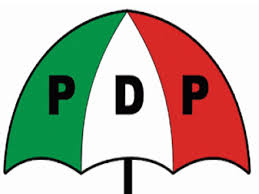 The Rivers state Peoples Democratic party, PDP has accused the pro-Amaechi lawmakers for granting N30bn to the governor.. Read earlier post Pro-Amaechi Lawmakers Grant Governor Access To N30bn Reserve Funds
In a statement, State Chairman of the party, Mr Felix Obuah denounced the action of the lawmakers, saying that the reason given for amending the bill was to deceive the people.
Obuah who spoke through his media aide, Mr Jerry Needam said the lawmakers had confirmed the party's earlier assertion that the state was broke.
The PDP described the sitting as another act of illegality, stressing that the action of the lawmakers would mortgage the future of the state.
"This is an open admission and confirmation of its earlier position that the State was broke largely due to the unbridled spending of the N1billion monthly savings by Amaechi through the back door and which should be more than the N53billion naira he has admitted.
"It's most unfortunate that Gov Rotimi Amaechi is in a hurry and hell-bent to kill Rivers State, and mortgage the future of the people he swore on oath to govern with the fear of God ", the party said.