Nasir El-Rufai Blasts Asari Dokubo, Calls Him A Thug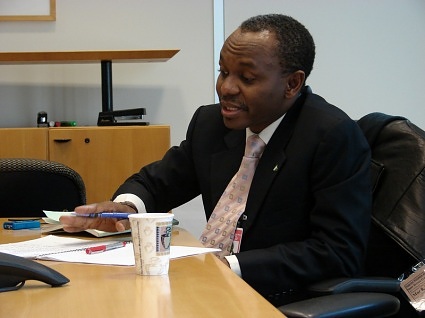 Estimated Reading Time: <1
"Asari Dokubo is a thug. I don't compare myself to him. I have never taken up arms against the state. I'm a normal human, law-abiding Nigerian. I don't compare myself with thugs".
These were the words of Mallam Nasir El-Rufai, National deputy Secretary of All Progressives Congress (APC) when Sahara TV asked him if the SSS had mentioned Dokubo's remarks while interrogating him recently.
You are wondering which comments Dokubo made which was being referred to? Dokubo had said Nigeria will burn if Goodluck Jonathan was not re-elected in 2015.
El-Rufai was interrogated by the SSS for saying there would likely be an outbreak of violence if the 2015 elections were rigged and was surprised Dokubo was no judged by the same yardstick
"However Dokubo, a known supporter of President Goodluck Jonathan was never invited for making significantly more inciting remarks." El-Rufai said.