Rock Lagos In 10 Instagrams + One More [See Photos]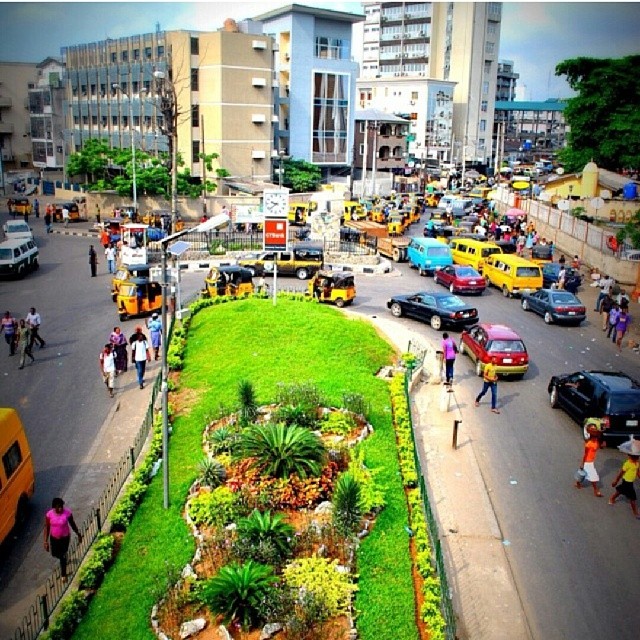 Estimated Reading Time: <1
By Dia Zamani
Too often, Lagos is seen as the city of hustle and bustle and as the dirty older sibling of the introverted Abuja, even though it has props that if present in some other city of the world, would pass for real tourist attractions.
/or
Today however, we present to you ten of the lovely and/or eccentric sights of the metropolis that you should visit physically or notice next time. Forget the filters and just take in the beauty of these sights that would on a normal day, get no love from us.
1. Amazing: Makoko's one-of-a-kind school on water.
2. Imposing: Great angle of Oriental Hotel, Lekki; great spot for Chinese food.
3. Refreshing: Yes, this is the insane Obalende, looking like a slice of paradise.
4. Awe-inspiring: The famous Fela junction in Yaba-Surulere axis.
5. Aww-inspiring: Little kids at the Makoko slum having the time of their lives.
6. Dazzling: Aerial view of the majestic City Hall, Lagos Island at night.
7. Striking: Lagos central mosque.
8. Hustling: Young Lagosians eke out a living washing car windscreens in traffic.
9.Matching: Line of yellow city cabs at Tafawa Balewa Square (TBS).
10. Welcoming: Trademark Lagos white cap chiefs at the entrance to the mega-city.
BONUS:
Appetizing: Suya; customized barbecue like no other.
CREDITS: @lookslikelagoson Instagram.