Finally! Fiat Has Completed Buyout Of US Carmaker, Chrysler…Good Deal?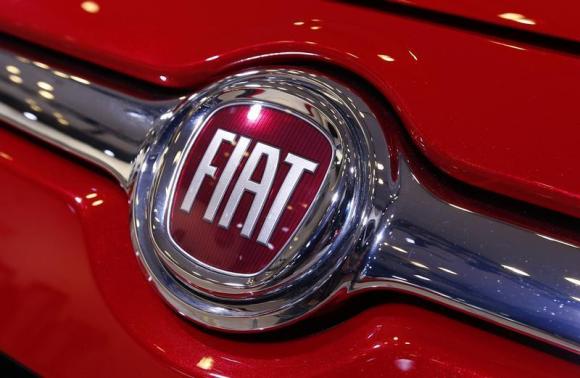 Estimated Reading Time: <1
Fiat has completed its buyout of Chrysler, making the U.S. business a wholly-owned subsidiary of the Italian carmaker as it gears up to use their combined resources to turn around its loss-making operations in Europe.
The company announced on January 1 that it had struck a $4.35 billion deal – cheaper than analysts had expected – to gain full control of Chrysler, ending more than a year of tense talks that had obstructed Chief Executive Sergio Marchionne's efforts to create the world's seventh-largest auto maker.
Fiat said on Tuesday that it had completed the acquisition of the remaining 41.46 percent stake in Chrysler from a retiree healthcare trust affiliated with the United Auto Workers (UAW) union. The trust, known as a voluntary employee beneficiary association, or VEBA, received $3.65 billion in cash for the stake, $1.9 billion of which came from Chrysler and $1.75 billion from Fiat.
Chrysler has also committed to giving the UAW trust another $700 million in four equal annual installments, the first of which was paid in connection with the deal closure, Fiat said.
The Chrysler buyout talks have been closely watched by debt and equity investors because Fiat's long-term plan to cut losses in Europe depends on its ability to deepen ties with Chrysler.
The U.S. business is now a profit center for Fiat, but the two companies are still forced to manage their finances separately. A full merger will make it easier – but not automatic – to combine the cash pools of the two companies, giving Fiat more funds to expand its product line-up.
Fiat will discuss the merged company's future headquarters and a potential listing outside Italy at a board meeting scheduled for January 29.
The company is widely expected to move its headquarters outside Italy, where Fiat was founded 115 years ago – a sensitive topic among local unions and politicians eager to protect jobs in Fiat's home market.
Marchionne said at the Detroit car show last week that a listing of the combined entity was on the agenda for this year. While New York is the most liquid market, Hong Kong is also an option, the CEO said, pledging to stay at the helm of the merged group for at least three years.
The first big test for the merged Fiat-Chrysler will be a three-year industrial plan Marchionne is expected to unveil in May, in which he will outline planned investments and models.
While analysts have widely welcomed the Chrysler deal, which Marchionne funded without needing a rights issue, they have been more skeptical about the group's rising debt and 61-year-old Marchionne's ability to cut losses in Europe.
Fiat has said its new strategy will focus on revamping its Alfa Romeo brand and keeping production of the sporty marque in Italy as it seeks to utilize plants operating below capacity, protect jobs and compete in the higher-margin premium segment of the market.
Shares in Fiat were up 1.77 percent at 7.46 euros by 1630 GMT, outperforming a 0.11 percent rise for Milan's blue-chip index.
Reuters