Kano State Govt. Spends N356m On Roads Repairs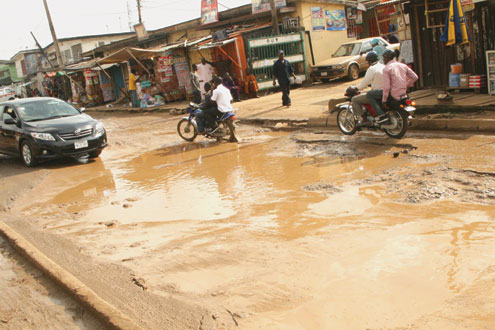 Estimated Reading Time: <1
The Kano State Government said it expended N356 million on the repairs and rehabilitation of some roads in the state between April and December 2013.
Mr Abubakar Jibrin, the Managing Director of the State Roads Maintenance Agency (KARMA), disclosed this in an interview with the News Agency of Nigeria (NAN) in Kano on Tuesday.
He said the agency, established in April 2013, rehabilitated more than 40 roads in the 44 local government areas of the state within the period under review.
''The agency is charged with the responsibility of maintenance of roads in the 44 local governments in the state.
''We have achieved a lot since the establishment of the agency as it has so far covered over 40 roads in terms of repairs and rehabilitation works.''
He said that most of the affected roads were hitherto dilapidated and unpassable due to their state of disrepair for eight years.
Jibrin said that the rehabilitation was carried out by direct labour, hence saving a lot of money for the government.
''The agency has also provided jobs to many unemployed youths in the state,'' he said.
According to him, the agency has planned to carry out minor repairs and rehabilitation on 12 roads in Kano metropolis this year.
The managing director assured all residents of the city that the state government was determined to make all roads in Kano metropolis motorable this year.
''Road maintenance has been neglected for about eight years, but with the current policy of the state government, all roads in the metropolis will be improved,'' he added.