IOC Member Criticize The U.S. For Including Openly Gay Members In Olympic Delegation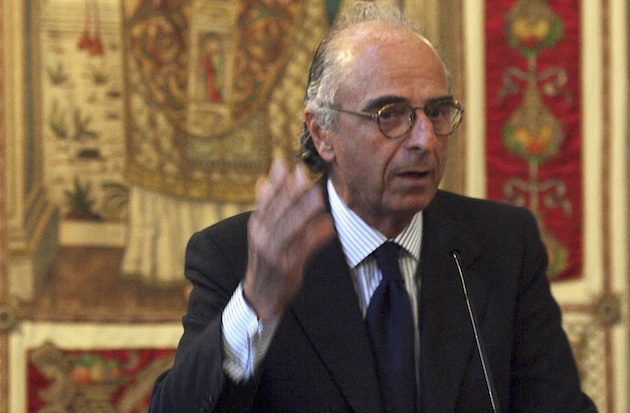 Estimated Reading Time: <1
By Kevin Kaduk
Mario Pescante, an Italian who has been an IOC member since 1994, criticized the United States on Wednesday for including gay members as part of its Olympic delegation to Sochi next month.
Back in December, President Barack Obama named three openly gay athletes — tennis great Billie Jean King, figure skating legend Brian Boitano and hockey player Caitlin Cahow — to the American delegation. The move was interpreted as a not-so-subtle statement against Russian president Vladimir Putin and his country's legislative discrimination toward gays and lesbians.
From the Associated Press:
"It's absurd that a country like that sends four lesbians to Russia just to demonstrate that in their country gay rights have (been established)," Mario Pescante said at an Italian Olympic Committee meeting in Milan on Wednesday, in comments widely reported by Italian media. "The games should not be an occasion and a stage to promote rights that sports supports daily."
The Italian Olympic Committee would not confirm or deny Pescante's comments, but his speech was reported by the Gazzetta dello Sport and the ANSA news agency.
Asked for clarification later by The Associated Press, Pescante said he is not against gays.
"Of course not," the 75-year-old Pescante told The AP by telephone. "I just wanted to make the point not to let politics interfere with the Olympics."
Pescante is not a newcomer to the world of the IOC. He played a big role during the Turin Games in 2006 and even served as IOC vice president before resigning in 2012 when Rome's bid for the 2020 Games fell apart. As such, you'd think he'd recognize that human rights issues have always found a global forum on the Olympic stage.
But even if this was the first time such issues were being brought up during the Olympics, Pescante should be ripped for labeling the mere presence of three gay athletes among a larger group as a disruptive political play.
As Cahow told USA Today last month:
"It's obviously a statement that's being made, but I think it's an incredibly respectful one," Cahow said. "Basically, the White House is highlighting Americans who know what it means to have freedoms and liberties under the constitution. That's really what we're representing in Sochi, and it's not at all different from what's espoused in the spirit of Olympism."