Pastor Fireman Turns Bail Into Money-Making venture
Estimated Reading Time: <1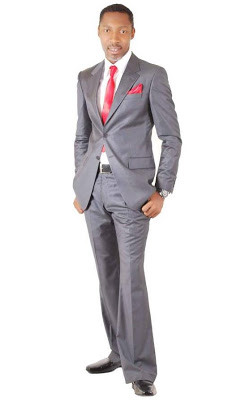 Controversial Pastor, Sign Fireman was released on bail this Saturday after being implicated in a murder of a 12 year old girl for ritual. We now hear the pastor made his arrest and release a commercial prayer point in his church.
According to Sahara Reporters:
His church, Perfect Christian Mission, in Surulere, Lagos, was agog as his members shared testimonies about his release. The testifiers said they believed that news of Pastor Fireman's ritual offense was God's way of advertising the church to attract more worshipers.

Each member's testimony was then turned into an avenue to collects offering. After one particular testimony praising the Pastor-anchor of the testimony segment said; "God will use your shame to announce you. If you want that to be your portion, come forward now with your special seed.". The motivated congregation shoved their way to the altar, tossing notes at feet of the anchor.

Towards end of the session, the Apostle told an anecdote of how he became the pillar of finance in his own family, after he only "sowed seed" of N150,000 in another church. He touched three different poles in the church and called out to the congregation to pay the sums of N100,000; N30,000 and N10,000 to touch the respective poles with him so that they could become pillars of finance in their own families as well.